Postlewhite gives first interview in new role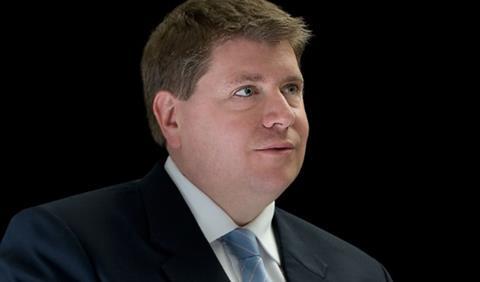 Last September, Aspen Re got a new boss. Former chief executive James Few stepped aside and was replaced by group chief risk officer Stephen Postlewhite.
Now, six months on, Postlewhite gives his first interview in his new role. He certainly has a lot to say - on topics that range from his plans for the firm to market opportunities to why, for reinsurers, it really isn't all about size – but first let's start with his background.
Unusually for a reinsurer chief executive, Postlewhite has come from an actuarial background. That actuarial experience has bled into how he now manages Aspen Re.
As group chief risk officer, Postlewhite says he got valuable knowledge about pricing, as well as capital modeling and portfolio optimisation.
"Aspen invests heavily in that area, and fundamentally I was the person that really started that, back in 2003/2004," he explains.
"I think that gives you real insight into how you construct a portfolio, particularly of reinsurance business and what it means to be diverse. It's not just one product, there are themes running through products that can cause correlations and concentrations.
"What I'm doing now is putting a lot of theory into practice and thinking strategically about how we take the reinsurance business forward."
So how does the new role make him feel?
"It feels good at the moment," Postlewhite says, cheerily. "I don't know if this is an extended honeymoon period or not, but I feel that I've very quickly got to know, understand and respect the people around Aspen Re."
One of the major milestones in his time as chief executive has been managing the 1/1 renewals – a daunting task indeed.
"We renew around half of our business on 1st January," Postlewhite says, "So it was a baptism of fire going into that process."
Postlewhite says that the renewals taught him that Aspen Re could not be too rigid in its approach.
"You've got to be responding to the dynamics of the market at that time," he explains. "You have a four-week window, and you have to be flexible and fleet-of-foot. You can't just set a plan, the market is too fast-moving for that at the moment."
But that does not mean Aspen Re is prepared to sacrifice its underwriting principles to secure business. Postlewhite is clear: "This is not a market to be too opportunistic in. You have to stick by your principles and your core clients."
If that means that Aspen Re walks away from some insurers, so be it. "I'm learning very rapidly there are good buyers and bad buyers in a market like this," Postlewhite says. "A good buyer for Aspen is someone we've done business with for a long time, that we supply meaningful capacity to across a range of products; they really value what we bring and see us as relevant to have on their programme.
"Possibly not such good buyers are those looking at the market as a good opportunity for them to effectively find a cheap partner to pair up with for a few years. That isn't the sort of buyer we're looking to pair up with."
As a mid-sized reinsurer, Aspen Re is operating in a tough market. In 2014, Aspen Re's gross written premium was $1.17bn, and profits were $244m.
The company is up against much bigger rivals, with deeper pockets – and also has to adapt to a market-changing spate of mergers that have made some big firms even bigger.
With that in mind, how much does Postlewhite think size matters in the reinsurer arena at the moment?
"Certainly from what's happening in the M&A space at the moment it's clear that some people interpret relevance as scale and nothing else" Postlewhite says. "Quite frankly I think they are missing the point. Relevance is not about that."
Of course, there is a balance, and Postlewhite acknowledges that being too small can hamstring reinsurers.
"But I think a $1.2bn reinsurance business isn't small, it is sized quite well," he adds. "There is almost no point where we get to in our discussions with a client where they say 'thanks for all your input, but if you were twice as big we'd be interested'."
Instead, Postlewhite says the best approach is to show clients that Aspen Re really understands their businesses and knows the best way to structure their reinsurance programme across many products.
"If you can show them that thought leadership, they will see you as relevant," he says. "Just because you do a 2% line across their portfolio rather than a 4% line, I don't see that as a problem."
Postlewhite is clear that what underpins that approach is Aspen Re's staff. "That's been at the heart of the way we've done our insurance and reinsurance business over time," he explains.
The Aspen Re chief has one other point to make about reinsurer size. "The other thing to say around scale is that a lot of people mistake it for diversification," he says. "Even in our investor presentations of seven or eight years ago, we were saying we wanted to be diversified. Diversification is so important, particularly in the sort of market environment we're operating in today."
On his plans for Aspen Re, Postlewhite says that he is being pragmatic and being responsive to market conditions. "This is not a market to be too opportunistic in," he explains.
"I would say our cat portfolio would be unlikely to grow in the next two years on a net basis given current market conditions. However, we have access to third party capital. So I would like to see us maintaining or even growing our gross position in the market, because we have very strong underwriters who are able to give a very strong view on the pricing of cat risk around the world."
The Aspen Re chief executive adds that he also sees opportunities in specialty reinsurance.
"There are a number of pretty interesting opportunities there, and the pricing in specialty lines remains pretty attractive," he says. "These are more difficult lines to underwrite, and we have the skill to take advantage of that in Aspen. I'd like to see that area grow; it grew at 1st January and is likely to continue to grow in the year."
Postlewhite says that casualty business pricing is going the same way as catastrophe pricing, and that Aspen Re was taking a similar attitude to the chance of increasing its casualty book.
In terms of locations, Postlewhite says that the future will see Aspen Re turning more to developing market business.
"They remain an opportunity and a threat, as there are ways that you can end up losing quite a lot of money by overinvesting and pushing into areas of those markets that you don't fully understand, which has never been our approach," he says.
"Care is needed, but it wouldn't surprise me to see those markets grow by up to 50% in the next five years for reinsurers, so that certainly is an opportunity."
The current reinsurance market may be in a state of flux, but even six months into his new role the new Aspen Re boss exudes a sense calm certainty about the future of the business.