Broker tells GR about how the rise of Islamic State will impact terrorism rates and describes the common pitfalls when taking political violence coverage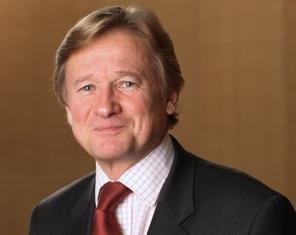 What impact will the rise of Islamic State (IS) have on terrorism rates/coverage being bought?
Currently the impact will be limited other than in respect of exposures in countries which are adjacent to or directly affected by IS's activities. Placing Syrian and Iraqi risks is currently problematic. Jordan and Lebanon will probably be impacted and would expect underwriters to be far more cautious about accepting risk in those countries due to the rise and direct threat of IS. Due to the proximity of IS on the borders of Turkey this has caused rioting and violent demonstrations by the Kurdish minorities in various Turkish cities which could have an impact on rating for Turkish terrorism cover which is mainly placed on the LMA 3092 wording which includes strikes, riots, civil commotions (SRCC) cover. Pricing levels and coverage in the Gulf states (UAE, Oman, Qatar and Bahrain) are currently unaffected by the impact of IS and rates remain very competitive here both for terrorism and political violence cover.
There is likely to be a more general impact in that the prominence given to IS's activities in the national media will increase awareness of terrorism risk worldwide. This is, however, not having a current direct impact on pricing levels in the market but if returning Jihadists cause problems in their countries of origin it will have a significant impact on the demands for and the pricing and coverage depending on the scale and the nature of any possible future attacks arising in these countries.
Is there enough information available for underwriters to manage this risk?
Underwriters have a number of different sources to enable them to manage the general information and intelligence from countries around the world where they need guidance on how to approach the underwriting of a risk. There are a number of different security operations who provide an online service to many Lloyd's syndicates and are able to provide up to date and in depth security analysis on most countries of the world. Especially where countries have a direct problem with political instability and likely terrorism/political violence threat emanating either externally or internally. Since 9/11 this source of information has evolved to a far more sophisticated level and these operations have people on the ground who will gather the necessary information in troubled regions and compile an accurate analysis for underwriters to be able to be updated on current levels of threat.
Is more attention being paid to wordings?
With respect to the current wordings which are utilised in the market for sabotage and terrorism and political violence, these are standard wordings which are generic to our market. However when it comes to political violence there are two main wording documents utilised by the market. There is one political violence wording in general use within the market which gives cover for looting, however there is another well used political violence wording which does not give this cover. So it is important than when a broker is advising his client that they undertake to ensure that the client is fully aware of the cover they are purchasing, especially in countries where political instability is prevalent and riots strikes and civil commotion could lead to general looting especially of retail premises and hotels.
How robust are terrorism only policies?
Almost immediately after 9/11 standard terrorism wordings were arranged to cover the threat of terrorism and later updated to include cover for sabotage. These wordings met the demand for terrorism cover in the aftermath of 9/11. With the rise of instability in the Middle East after the Arab Spring political violence became an issue and wordings were structured to cover not only terrorism but for all aspects of political violence including war and civil war. In areas where political violence is prevalent, terrorism only wordings are not suitable as ambiguities can arise in the interpretation of the cover as was most recently experienced in Thailand. So to negate any issues arising from misinterpretation of cover, political violence wordings should be used in countries where the threat of this nature is likely to occur.
What are the most common pitfalls companies face when taking political violence and terrorism coverage?
It is important that when political violence wordings are issued in a situation where riots, strikes and civil commotion are also given under the All Risks Policy; it is imperative to ensure that the political violence wording is precedent to any other wording to ensure that no misunderstanding will arise in the event of a claim of this nature.
Can reinsurers meet the unprecedented demand for political violence cover?
There has been since the early stages of the Arab Spring a greater demand for political violence cover, however it is not been unprecedented and underwriters have always had confidence in modelling their regional accumulations and aggregations. They have in place sophisticated capabilities to monitor their risk exposures in all countries of the world, especially for political violence cover where the Lloyd's market decrees that each underwriter can only write a certain amount of political violence exposure in each country of the world. This is driven by the main requirement of monitoring cover for war accumulation. So the current modelling tools that each underwriter has are more than capable in satisfying their confidence in the amount of accumulation/exposure they are taking on for each country, especially where political violence is in greater demand.