As retirement approaches, Roy sums up his time in the industry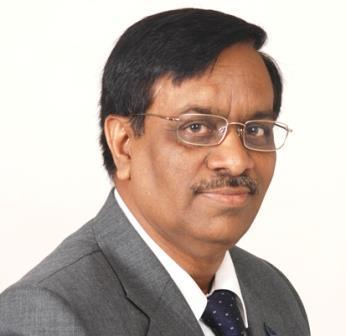 GIC Re chairman and managing director AK Roy speaks to GR about his career, leadership and big challenges as he approaches retirement on 31 July.
Describe your first day in the reinsurance industry.
A relaxed day receiving flowers from a cross-section of business associates. Just for records, when we started our career in the industry in India, there wasn't a stand-alone reinsurance company. As such we all began our career with direct insurance companies. I moved on to GIC Re, the Indian reinsurer, about a decade back.
What do you know now that you wish you had known when you started in the industry?
It is an industry where you bring smiles on the faces which are gloomy. Sense of purpose in this industry is extremely positive. Service gets personified. I learnt all this after having spent many years. An early knowledge would have enhanced my work experience. To a large extent, even today many of my young friends in the industry do not realise this. I really wish we imbibed this fact at a very early stage of our career. That would do a lot of good not only to the industry but to society at large as well.
Who do you admire most in the Industry?
Mr Y D Patil, ex-chairman-cum-managing director of National Insurance Company. He was our teacher during our formative years in the industry. He was a great communicator and a gentleman to the core with deep understanding of the insurance industry. It is rare to come across such a combination.
If you could insure one possession, what would it be?
What else but sweet memories of the past 36 years!
What do you think makes a good chief executive?
A person who is able to dream about the future, is capable of making it a shared dream with his colleagues and is able to motivate his entire team to make the dream come true.
Describe your most memorable meeting?
Meeting chairman of Lloyd's Mr Nelson in London was my most exciting and memorable moment.
What would you do in your last 24 hours on earth?
Be with my near and dear ones and go down memory lane.
What are the biggest challenges facing the industry at the moment?
The effect of climate change is so little understood that the industry is unable to estimate its impact and develop models for appropriate pricing for the resultant risks.
Second challenge is the entry of alternate capital in our industry. We blame it for all its ills, but is that true? Somewhere we need to sit down and introspect. Is it not an opportunity for us? It is simply a matter of a glass half full or half empty.
Finally, let our industry not operate in isolation, let us realise that we are a part of the overall growth story of the world and we need to supplement the global development process.