Taylor on what drives modern reinsurance buying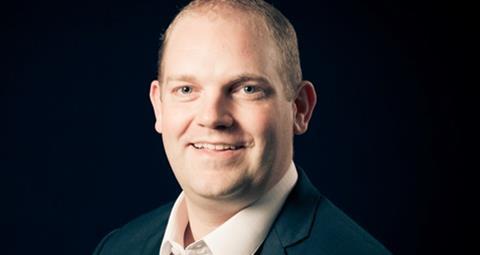 What makes or breaks a successful trading partnership in Asia?
Financial stability and ability to pay claims is obviously key, but the continuity of those relationships, trust and understanding who you are partnering with are all important. There are a number of players in the market that don't necessarily differentiate themselves and all they're doing is coming in and buying capacity through cheap pricing. We have seen a few examples recently where these 'partners' have disappeared post-loss, which is exactly when you need them.
Are personal relationships still key?
To an extent, but many of the relationships are now built around the metrics I've already mentioned. Relationships also are now more held at a corporate level rather than specific individual relationships. Most businesses now have counterparty credit management committees or policies in place, so the days of placing everything to your old buddy all the time have passed. In this part of the world it's further becoming more difficult, because with an increasing number of catastrophic events, there is increasing focus from management, board and regulators on the counterparties with which you are partnering.
What do you look for from an underwriting department – and are you finding it?
Building the team in Singapore has been interesting. We have built it from a handful of people to 14. As in the trading partnerships previously mentioned, continuity in prior roles plays a huge part. Too often in this market, the CVs that you see when looking for candidates, the job history shows they were here for six months, they were there for six months, a year somewhere else, and then they moved on again. So we look for more continuity in prior roles, showing that you can dedicate yourself to a business and build key relationships. You're not going to build relationships in this business if you're hopping about every five minutes. Building trust is also important, as is expertise – people who've been through market changing events and the reinsurance cycle and understand the market add a huge amount of value. Expertise levels across the Asian market have had a massive uptick recently, with regulators recognising the need to upskill, with some great work in attracting talent to the market through incentives and the like. There have also been some fantastic training schemes, graduate programmes and executive management programmes aimed at developing talent. We have also seen a lot of the international market players setting up and bringing in significant expertise, which all helps to generate a base on which to build and drive a more sustainable local talent base in the market.
What are boards demanding from you as a reinsurance buyer, and what help do you need from your partners to deliver it?
The boards have started to ask a lot more questions, there's more focus on understanding risk and modelling. Ignorance is no longer an excuse for the board, they've got to have their own view of risk. An increasing number of regulators across the region are concentrating on adequacy of cover, whether through cat modelling or other means. At IAG we are very lucky, as we have our own in-house natural perils team. We have the expertise to be able to deliver those messages to the board, which maybe sets us apart from many in the market in Asia. Where the models don't exist we work closely with our partners to make sure any decisions being made are done so using all tools and knowledge available.
Do you have sufficient modelling data to be confident in the decisions that you make?
One of our biggest challenges in this part of the world is lack of modelling, which is often driven by the lack of quality data for input into such models. Where vendor models do exist, they are often quite old, but then you have the brokers that are starting to build bespoke models or setting up their own modelling development teams. For example there are now a number of Thai flood models and various Malaysian flood models available in the market through the intermediary channels. As such there is somewhat more reliance on the brokers in terms of that. The general lack of models across some of the territories in Asia is however still a big challenge, but there is certainly less need to rely on the old 'rules of thumb' than a few years ago.
With all the changes and challenges the market is facing, such as low interest rates and regulatory change, what is having the biggest impact on the quantity and type of reinsurance being bought?
Regulatory change is having a big impact, particularly from an Australia and New Zealand perspective. In Australia we have seen LAGIC [Life and General Insurance Capital] driving the purchase of sideways cover and in New Zealand, post the Canterbury earthquakes, we have seen the RBNZ [Reserve Bank of New Zealand] phase in an increase in catastrophe purchasing requirements to 1:1,000 years by 2016. In this part of the world, as people move more towards stricter solvency regimes and RBC2 environments there will be more focus on the quantity and types of reinsurance purchased. For example, China is moving towards C-ROSS [China Risk Oriented Solvency System], which could generate some challenges for the foreign reinsurers in the market and potentially affect the ability for local insurers to trade reinsurance with established international partners. There has also been increasing noise over the last few years around non-traditional capital competing for capacity against the more traditional players – whilst this may be causing ripples in more established markets, it is yet to have a significant impact in Asia, with a large amount of traditional capacity recently deployed and available in the region.