Hiscox Re chief executive on the future of the reinsurer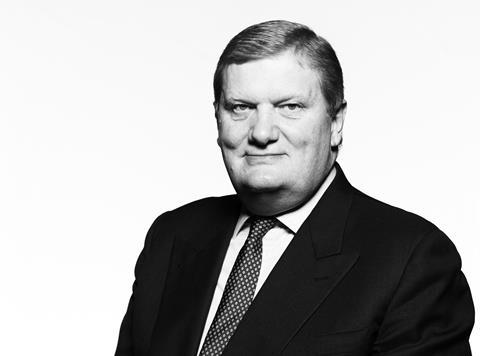 Hiscox Re might only be nearing the end of its first year of operation, but the firm has already made the rest of the market sit up and pay attention.
The firm has carved out a reputation as a nimble specialist in niche risks, and also as a product innovator, which reinsurance brokers – and Hiscox Re's rivals –acknowledge.
Hiscox Re's half-year results showed that profits before tax had improved to £75.6m from £65.6m midway through 2013, despite gross written premiums falling from £346.3m to £271.5m in the same period due to the soft market. The reinsurer's combined ratio had fallen from 56.6% to 41.8% in the same time.
Not bad for a reinsurer that was only officially set up on 1 January this year. Of course, Hiscox Re did exist prior to its January 2014 launch date, but as separate components in Bermuda, London and Paris. Still, the combined entity has shown that it is greater than the sum of its parts.
Any first birthday cards should be addressed to Jeremy Pinchin, Hiscox Re's chief executive. Here, GR talks to Pinchin about the firm's first year of operation, where he will steer Hiscox Re in the future and the perils facing the reinsurance sector.
Pinchin says that the future will see the reinsurer continue to shun the commoditised end of the reinsurance arena.
He speaks quickly and decisively, in neat sentences with no umm-ing and ahh-ing, as if his brain works much faster than his mouth and will leave it no room for error.
"Because of the brand and the reputation we have, the partnerships we have created and the ability to service our clients and pay their claims, we are never going to be a commoditised product that is going to come in and go out and compete on the cheapest price, we offer more than that," he explains.
The reinsurer prides itself on its investment in analytics, underwriting ability and long client relationships.
Pinchin says that the firm's lengthy relationships are a result of Hiscox Re taking great pains to make sure it constantly knows what its clients want and how to stay relevant to those needs. Easily said, but difficult to do.
"We try to bring about a fundamental change in the way we approach reinsurance with the way we created Hiscox Re, and I'm glad my colleagues have done that," he says. "It's not about sitting and waiting for brokers to bring us business, it's about trying to put in front of clients those solutions, and that there is great added value we can bring to them."
Another part of Hiscox Re's battle plan is to make sure it is seen as an innovator. "We've spent the last year trying to make sure that we have a product suite that is a twist of interesting products that could stimulate demand from brokers and also from their clients," Pinchin explains.
"It's about adding extra value other than just competing on pure price."
So where will Hiscox Re go from here? Pinchin says that the business will continue to concentrate mainly on its three current locations, but will also look to diversify into different lines and regions.
"There is a wish and a need, since we formed Hiscox Re, to move away from a pure cat opportunity, but also to exploit our underwriting skills in taking on a broader range of portfolios of risk," he says.
"We've been growing our casualty business, we've had a team join us in Bermuda a year ago. We have an African and Middle East business that we are growing out in Paris, and we have significant relationships in Asia, through China and Japan, and at some stage we will look grow some of those."
Latin America will also be a focus for the reinsurer, Pinchin says: "We will also start to build on some of the opportunities we have in Latin America, combining with some of our other businesses that have got mature relationships down there."
He says the high points of his time as chief executive have included melding the different parts of Hiscox Re together, along with getting recognition for being a nimble and quick-thinking reinsurer. "At Monte Carlo, all three major brokers reported us as being the most proactive reinsurer," he says.
If those have been the high points, what have been the low points?
Pinchin says the slump in reinsurance pricing levels has been the low point he would single out.
"One would not be realistic if he didn't recognise that the continuing drivedown of pricing to unrealistic levels by some competitors or new participants in the industry is a source of grave concern, not only for us but also for the industry," he says.
"The full ramifications of those changes, as yet, aren't understood or known."
Pinchin says that the greatest threat facing the reinsurance industry is the risk that comes from ever-more elaborate investment vehicles set up to chase declining yields.
"One needs to be cautious that, with continuing declining returns, as we get more and more complex in the mechanisms that get put together to transfer risk into new vehicles to try and find adequate returns, that these are playing at a dangerous stage in the market," he says.
The frequent inadequate pricing and overextended policy terms and conditions shown by many could be storing up problems for the future, he says.
"I would express some caution that we don't move this industry on to some of the problems we saw in the mortgage industry, where more and more complex rounds of products were developed, which ultimately when tested were not able to make the demands of clients," he adds.
So, nearly one year in, Hiscox Re has already done more than enough to show the rest of the market that it means business. Pinchin says that the firm has been in this industry for 100 years and intends to be here in another 100 years, and, from what the company has shown so far, there is little to hold it back.