Marsh chief on acquisitions, future plans, contingent commissions and the London market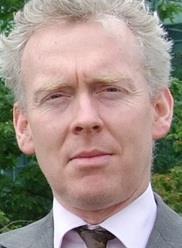 Would it be Oval? Or how about Giles? The whispers in the marketplace had been getting louder that Marsh was about to swoop for a major UK broker. Yet there was no 'big bang' deal. Instead, Marsh shelled out an estimated £20m for Aberdeen-based Central Insurance Services.

Meeting Marsh UK and Ireland chief executive Mark Weil, it soon becomes clear why he favours a more modest acquisition strategy. Calm, well-spoken and articulate, Veil doesn't strike you as the sort to splash money needlessly.
His acquisitional strategy is focused on specialisms. Asked about the general state of acquisitions in the UK, Weil says: "I can see that it makes sense from a shareholder point of view to take costs out, to use yield strategy such as a managing general agency to push up margin, but the question I have is: what is in it for the customer?
"These are businesses that are typically not growing and put two business together that are not growing, and you have a larger business that is not growing, so I do ask myself: where is the benefit for the client?"

Weil was a consultant at Oliver Wyman when it was snapped up by Marsh 10 years ago. An expert in risk, he was offered the top job at Marsh in 2012.
His role covers two sectors: the UK and the London market. In the UK, Marsh's strengths are in the corporate and mid-corporate sector through its 27 offices spread across the country. It also plays in high net worth and SME, largely through its networks, affinity partnerships and staff targeting specialist areas such as schools. The other part of his role is to manage all the international specialities flowing from across the world into the London market.
On strategy in the UK
Weil says that he remains open to acquisitions if the right fit comes up again. The Central acquisition has bolstered Marsh's presence in Scotland, but he may expand the Marsh footprint in other parts of the UK where there is growth potential.
In SME, Weil believes the internet will pave the way for even greater customer interaction with insurance, although it will not rob the broker of his role.
He says: "If your business is on the line, are you going to be satisfied clicking a couple of boxes and assuming you are going to be covered? I think the answer is probably not. You will probably want the assurance of a brand, a person and the expertise behind them to make sure you have it right, because if you find out you have got it wrong at the point of a claim, you are going to be concerned."
In the corporate market, the chatter is all around brokers taking more control of the customer from the insurer. Indeed, Marsh, along with Aon, have set up their own data centres holding vast amounts of information on their customers' businesses and the insurance markets.
He says: "I come back to the customer. We are here to help the customer. For things like data and the analysis of risks that help a client think through where they are vulnerable, where they need cover, where they get the best terms from, we absolutely have to participate in that. We do so because we are doing it for the customer. Insurers will be taking a similar view and will be making their investments as well in that space."
Weil's analysis frequently comes back to one simple question: how is this in the best interests of our customer?
But then this leads to another question. Marsh still takes contingent commissions. Contingent commissions work typically by insurers paying brokers extra for higher volumes of business.
Critics argue that the customer could suffer as brokers place business for their reward, rather than what is in the best interest of the customer.
So how does Weil reconcile that with his desire to please the customer?
"We work in one of two ways. We are working very clearly for the customer to find them the best deal. In certain types of risk, where you get a better deal if we just align with an insurer to create a product for them, then the customer sees a product for Marsh and we make it very clear that we are no longer a broker, we simply have a product.
"That's where you'll find contingent commissions are associated with particular products. So, what we do not have is that conflict of interest between looking across the market and getting payment in any way that would influence our choice."
So that's one half of his business covered, and what about the London market? Weil is all for innovation, and he reveals that Marsh has set up a financial solutions group. It aims to solve the problems facing some of their largest clients. The deep thinkers at Marsh are moving beyond the narrow confines of product solutions and are prepared to source capital from the financial markets, and reinsurers and insurers.
"You look at some of the obvious events in the oil industry, for example, and you are starting to see scales of losses, particularly where there is US public liability, which go beyond the quanta that insurance capital is normally happy with serving," Weil says.
"There is a fundamental relevance question when you start getting into double-digit billion pound type situations of how relevant insurance is going to be, how quickly it is going to be able to act when those things unravel very quickly for the client. I do think in that world there is a reinvention challenge."
The interview is almost up, but Weil fires a final warning shot for the London market. He says: "If London wants to succeed, which I very much wish it does, it's going to have to keep innovating. It's a very entrepreneurial, it's a great market, with lots of going for it but it is a very competitive world with all the capital that is out there."