Liès talks about growth, investment, Monte Carlo and whether he wants Swiss Re to be the world's biggest reinsurer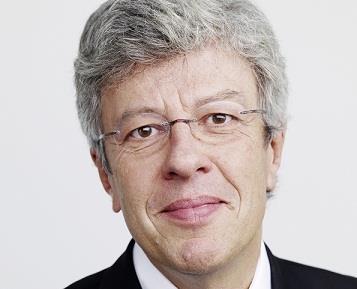 GR: Which segment of Swiss Re do you expect to be the main driver of growth over the next few years, and why?
Liès: When looking across geographies, this will definitely involve high growth markets. The need for catastrophe cover will grow by 50% in the mature markets by 2020 and by 100% in the emerging markets. That is what defines the appetite in reinsurance, though it is not the only dimension.
In the client segment we realised that we should spend more time with what we call the regional and national clients, which are extremely successful in their regions and countries and which can be very successful with their own growth strategies. So it's not only about the global clients, with whom I think it's fair to say we are often seen as the partner of choice.
Overall, we can grow when we understand our clients' needs and strategy – and it's not about picking the clients we want but helping the ones that decide to trust us with their success story.
With regard to products, it is fair to say that we have been very active in property, especially nat cat, and maybe a bit more radical than our peers in reducing our exposure in long-tail lines like casualty. I believe the time has come, not to rebalance, but to boost our casualty underwriting.
In high growth markets, we already generate around a fifth of our premium in these markets, so we are not starting from nowhere. The big advantage of our industry is that we can allow ourselves to take the long-term view. There are times where the interest in these markets is oscillating, volatile. For us, it is a long-term interest and we are convinced that there is a long-term rebalancing of the economy of this world towards these markets, which is quite logical.
Do you have any ambitions to become the world's largest (measured by GWP) reinsurance group?
If there is an industry in which top line is easy to reach, it is definitely reinsurance. But we would rather want to be the most important in the view of our clients, and to be the leader in the wholesale industry.
I prefer to measure our success through our results, but just as importantly through the satisfaction of our clients. We have introduced a net promoter score to judge the evolution of the satisfaction of our clients.
In our industry, we have a tendency to judge ourselves with KPIs that are not always the most relevant. One example is cost ratio. In an activity which is cyclical, it is extremely dangerous to speak about the cost ratio. But that's the one measurement the industry decided to put on the table and so that's the one that many people judge as something relevant.
Again, I prefer to judge our success by the satisfaction of our clients and, simply, our results.
Where can (re)insurers find credible high-yielding investment options?
That's a good question. The low yield environment is definitely a challenge for the industry.
It has one positive advantage for underwriters in that it gives them a chance to shine. They need to find a positive solution to the equation of 'premium minus costs minus claims' - because you can't expect many good surprises with the investment of your reserves.
There is one area in which I believe the regulators should work to support insurers to make a greater contribution, and that is infrastructure investments. There is an enormous need for infrastructure, but some of the regulations in place have disconnected the need for infrastructure investment from the insurance industry, which is one of the main potential investors in the long term.
I believe it would be very positive for us if long-term infrastructure investment would be categorised in a way that enables us as an industry to invest in these projects. In the current environment, the regulation doesn't support this development.
I must also say that in the current environment, it is a little bit difficult to find the opportunities to invest with guaranteed infrastructure bonds.
So, we would create a new asset class that we would call a global infrastructure bond market, and I think if something like that existed we would solve some problems of industry and the planet at the same time.
What do you think will be some of the main discussion topics at Monte Carlo this year?
Assuming that Mother Nature does not prepare any surprises until then, I suppose it is no surprise that Monte Carlo will be a discussion about alternative capital and the pressure it brings to the reinsurance industry.
But there will also be talk about the approach to risk in general. When Mother Nature is kind to us, of course, we observe that some ceding companies come to the conclusion that it is better for them to retain more. And as Mother Nature has a certain sense of irony, that is very often the moment when she reminds those ceding companies of the meaning of reinsurance. So I hope that we won't limit our discussion to the impact on rates by alternative capital.
I hope we will also talk with our clients about long-term risk capital and the role of ceding companies and reinsurers.
It is fair to say that the top insurance companies are now retaining more, which is not illogical. But this balance between what you want to retain in the long term and how much you want to pass to reinsurers is not a discussion that is only driven by price. It should be driven by simple capital considerations. I'm convinced that we are one of the few players who can have these kinds of discussions with our partners and clients.
Then I'll repeat what I've always repeated: I hope that we will again spend a little bit of time discussing what we do in order to make sure that this planet gets better insured.
It's very nice to spend so much time discussing the 25% that we insure, and the difficulty with alternative capital coming in. But I think it is time for the industry to talk about the 75% of the large catastrophes which are simply not insured at all.
I would like to see Monte Carlo not only being bilateral, the industry looking at itself, but also the industry looking at the world and what it can do for it.