After years of volatility at Hannover Re, Wallin has mastered a delicate balancing act – combining innovation with a 'steady as she goes' approach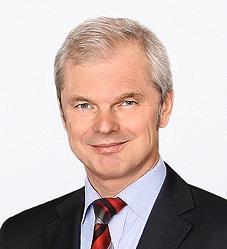 GR: What have been the biggest changes you have seen at Hannover Re since you joined the company?
Ulrich Wallin: When I took over as chief executive [in 2009], we were coming off a period of results which were quite volatile. If you look at the period from 2001 to 2008, we had three years where we didn't pay a dividend. So the aim was to reduce volatility of our earnings. I think we achieved that quite well, since 2009.
We had volatility in 2011, where we had probably the highest load of cat losses in history, even more than 2005, but we still had an ROE of 12.8%. So I think we managed to reduce the volatility of the earnings there to some extent, also aided by increasing the levels of our reserves every year, so we are currently in a rather better position than we were at the end of 2008 to weather the storm of the soft market, which we are apparently seeing.
We also managed to grow the business again. In line with the industry, we didn't see a lot of growth between 2003 and 2008 in our business, but from 2009 to 2013 we managed to grow the business again. I think our average growth rate for the five years ending 2012 was well above 10%, so we had a pretty good period. We used that to make the company more watertight for difficult times to come.
Where can (re)insurers find credible high-yielding investment options?
Our first and foremost aim is to be profitable as a result of our underwriting activity. If I look at our assets under management, which is also a very important contributor of our earnings, the business model is best suited by conservative currency and duration-matched fixed-income accounts, because there you have a nice match between the asset side and the liability side of the balance sheet.
As we have low interest rates now, in line with the industry we are seeking higher yields, but keeping our conservative underlying approach.
Relatively early on in 2010/11, we relocated some of our assets from government bonds into corporate bonds. This, with a relatively low single counterparty limit, in order to spread the risk, worked relatively well and allowed us to continue to have – compared to our competitors –attractive returns from our assets under management.
In addition, we increased our asset allocation into real estate from below 1% to close to 5% now.
What do you think will be some of the main discussion topics at Monte Carlo this year?
It will be more of the same. We will discuss the softening market, we will continue to discuss the alternative capital coming into the market, we will have discussions [on whether] the business model of the traditional reinsurer, particularly in the nat cat space, is a thing of the past. There will be discussions [about whether] for traditional reinsurers to be successful, they have to adapt to the new situation, where the market on short-tail business will be more dominated by the capital markets, and reinsurers will have to be innovative to come up with new solutions for their clients.
What are your priorities for the next year?
The priority is to continue to grow our value of new business on the life and health business. We have a lot of initiatives there, which start to bear some fruit. We recently announced a longevity transaction, and there are more in the pipeline. But we also have other areas in the life and health business where we see growth opportunities, such as microhealth insurance and some other initiatives.
On the P&C side, it's important that we concentrate on our renewal book of business, considering that the market most likely will continue to be soft. In addition we look for new opportunities in certain markets, not least in the emerging markets, that are less prone to the prevailing competition driven by overcapacity.
What are the biggest risks facing your company, and how are you tackling them?
The biggest risk, for us and for most reinsurers, is the dislocation of the capital markets.
If I look on the liability side of the balance sheet, I'm not at this point in time particularly concerned with the property cat risk that we are running. Of course, a major property catastrophe will have a negative impact on our results. However, compared to our overall market share in the reinsurance world, we are somewhat short positioned on natural catastrophe risks.
What are some of the emerging risks and opportunities for the reinsurance sector?
There are risks that offer opportunity by developing expertise such as in the agricultural field of business, because we have a growing population, so there is a need for more efficient agriculture. Hannover Re set up an agricultural unit four years ago and it is one of our fastest-growing businesses.
Another area which is very much discussed is cyber risk. It is a clearly emerging risk. It is a risk where reinsurers and insurers can play a role. Worldwide, we are already talking of $1bn-$1.5bn of premium, the majority in the US, and that will develop further. This is also an area that we put an emphasis on in order to get expertise there and be part of this growing market.
What do reinsurance brokers need to do to stay relevant in the future?
The reinsurance broking world has become rather concentrated.
In order to be relevant, the most important part is to offer efficient consulting to their clients, and to be able to make a difference to their clients, either in risk management and the way the client should deal with transferring risk into the reinsurance market, be it the traditional reinsurance market or the capital market.
Of course, the larger reinsurance brokers, on a broader scale, have an advantage, because they have more money to invest in things like modelling and so on.
I think the medium to smaller reinsurance brokers, however, still have an opportunity to be successful by concentrating on selected services where they gain expertise that might drive them to match, or even be better than, the large reinsurance brokers, and then be more flexible and more swift than the big reinsurance brokers.