Reinsurer Klapton still owes Millburn money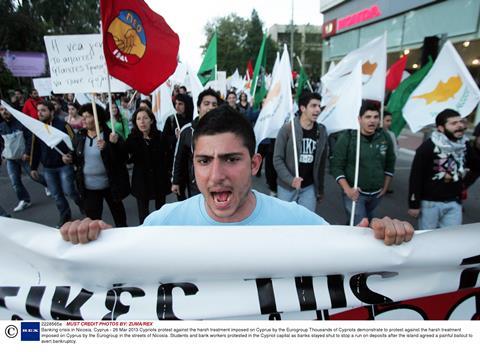 An investigation by GR's sister title Insurance Times has revealed the background to the collapse of unrated insurer Millburn and the ongoing negotiations to recover payments from reinsurer Klapton Insurance Company.
Millburn Insurance Company went into administration last year, and since then customers ranging from motorsport teams to restaurant owners have been fighting to recover what they can from the UK's Financial Services Compensation Scheme (FSCS).
Few of the 19,000 UK policyholders could have imagined the extent of the global financial maze they were entering by signing up to a contract with Millburn, as this investigation reveals.
Reinsurance money seized by Cypriot government
Klapton Insurance Company offered 100% reinsurance on parts of the Millburn book, as well as a stop loss agreement on the whole book.
Klapton, formerly known as Sinclair Insurance Company, is incorporated in the Comoros Islands off East Africa and regulated in the Ukraine.
This means Klapton is not regulated by the UK's FCA regulator, but it can provide reinsurance for UK-based companies such as Millburn.
The administrator's progress report, dated July 1, says: "One of the main factors resulting in the company entering into administration was the non-payment of the debt due to the company from its reinsurer, Klapton."
Recovery of the Klapton debt "may potentially return the company to solvency", administrators say.
An international businessman named Shay Jacob Reches, the majority shareholder in Klapton, has been in negotiations with administrators.
Reches also has an office next to the Lloyd's building in Leadenhall Street, London.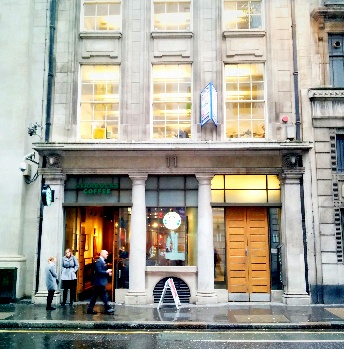 Global Ridgeway Holdings: Shay Jacob Reches' office in Leadenhall Street
Reches claims Klapton's funds were deposited in Cyprus, but withheld by the government following the bailout of the country's banking system, according to the report.
Despite repeated requests for evidence of the withheld funds, the administrators said they had not seen any documentation.
To settle the debt to Millburn, Reches had come up with a plan to transfer shares he owns in companies listed on AIM and Danish-based stock exchange GXG, but administrators said finalising the agreement has been "frustratingly slow".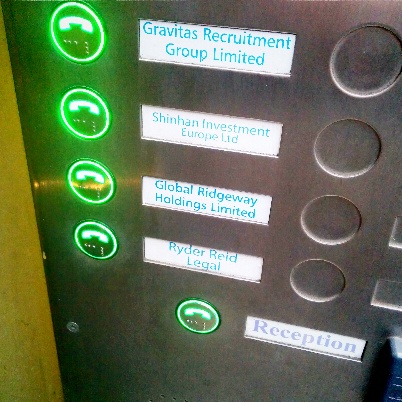 Tenant: Shay Jacob Reches-owned Global Ridgeway Holdings is one of the tenants in a Leadenhall Street building
In response to the investigation, law firm McFaddens, acting for Reches, stresses that several million pounds' worth of claims payments were made to Millburn "in good faith and without quibble" up until September 2013.
McFaddens says Klapton is now "quite justifiably challenging" some of the claims paid by Millburn, but will pay in full any valid liability.
The law firm says: "At present Millburn has not provided Klapton with any properly formulated claim to the indebtedness. Klapton stands willing to consider any such properly formulated claim."
The law firm says that Reches has now reached an agreement with the administrators about the share transfers, and the time taken to finalise the deal was "commensurate with the complexity of the negotiation".
It adds that the negotiation of the share transfer deal "was not assisted by the fact that Millburn has still not reconciled Klapton's alleged indebtedness".
Wrangle between Millburn and its MGA
Reches also controls Millburn's managing general agent (MGA), II&B.
II&B, formerly known as Aderia UK, is a subsidiary of Reches-owned company Global Ridgeway Holdings, based in Leadenhall Street.
The details of II&B's involvement with Millburn are revealed in the statement of the administrators' proposals, a separate document dated 28 January this year.
The statement says II&B managed the claims, supervised the writing of policies, and appointed the coverholders for Millburn.
Problems first began in mid-July 2013 when Millburn's directors became aware that coverholders had settled claims without their knowledge, the report says.
Millburn's directors ordered an internal review that unearthed £2m of liabilities stemming from "badly underwritten business", it adds.
Millburn's business: Millburn insured motorsport teams
According to the administrators, the review also revealed that Millburn's loss adjuster Certo, acting on II&B's instructions, had declined or delayed a number of claims, for reasons that appeared not to be in accordance with the FCA's Insurance Conduct of Business guidelines.
The claims cases were reopened and several payments made, which the administrators say worsened Millburn's position.
Events finally came to a head in August when the UK's PRA regulator and Millburn entered into talks.
A month later Millburn stopped writing new business. II&B ordered coverholders to return all funds to Millburn. II&B then closed its business and made its staff redundant, the report says.
The final problem to hit Millburn came in October last year, just two months before the administrators were called in.
The directors became aware that II&B had arranged a "commercial contract guarantee insurance in respect of a policy of reinsurance relating to solicitors' professional indemnity insurance between 1 October 2011 and 30 September 2012."
The potential liability for this arrangement, which Millburn was unaware of and did not have the authority to enter into, was about £825,000, the report says.
On 9 December, Neil John Mather and Christopher Morris of Begbies Traynor were appointed as joint administrators.
Reches' law firm disputes key points of the administrators' report.
McFaddens says Millburn approved the appointment of the coverholders and monitored all claims settlement. The law firm says Millburn also agreed to the commercial contract guarantee insurance and that the agreement expired "with no liability assumed under it".
The £2m of "badly underwritten business" is not known to Klapton or II&B, McFaddens says.
Finally, the law firm says Certo did not act on instructions of II&B as it is an independent claims manager and loss adjuster.
Background to Shay Jacob Reches
Reches has had a brush with authorities in Florida and Canada.
Klapton, under its former name Sinclair Insurance Company, sold insurance through a website that was used by US and Canadian customers.
It typically sold liability products in niche areas such as amusement park rides.
Reches was described as Sinclair's "customer service representative" in documentation from the Florida's insurance commissioner.
The documents reveal that Sinclair was not authorised to trade with Florida residents.
Upon finding out about the unauthorised trading, Florida commissioner Kevin McCarty ordered Reches, another man and Sinclair to immediately stop trading with the state's residents.
The order, dated 31 July 2006, said McCarty found that Reches' continued marketing of an unauthorised insurer "not only presents a grave danger to the public but also is a wilful, civil and criminal violation of the Insurance Code."
Reches and Sinclair received a similar notice from Canadian province British Columbia's superintendent of financial institutions on 8 February 2007.
Five years after the brush with the Florida regulator, Sinclair, renamed as Klapton, caught the attention of the FSA.
In 2011, the FSA warned that Sinclair was providing financial services or products in the UK without regulatory authorisation.
Reches' lawyer said that Sinclair had complied fully with the demands of the regulators in both Canada and Florida.
"A clarification was placed on the website notifying US and Canadian residents that they may not purchase policies from Klapton," a response from McFaddens said.
McFaddens also stresses that "no criminality was ever established".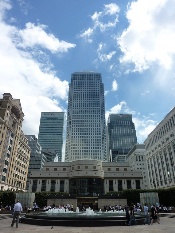 The FSA warned about Klapton but later worked with it to gain an approved person
The FSA warning was in relation to the website, McFaddens says. Klapton sought advice from the FSA, which recommended it appoint an approved person in the UK.
When contacted by Insurance Times, the FCA declined to comment on individual firms, other than to say it did not dispute Klapton's point that it had worked with the FSA to gain an approved person.
Reches' Latvian business interests
Aside from North America and the UK, Reches also has business interests in Latvia.
In March last year, Latvian insurer Balva ran into trouble with its solicitors' professional indemnity (PI) book in the UK.
Balva's Latvian regulator stopped the insurer writing new UK business on 1 March 2013, saying that the company "failed to provide sufficient information about its operations in the UK".
Two weeks later, a company ultimately owned by Reches called NM SIM Group sold the majority of its stake in Balva for £12.25m. NM SIM Group is owned by Global Ridgeway Holdings.
II&B, then trading under its old name Aderia UK, was the source of a large part of Balva's UK business.
Aderia UK also acted as an agent for Berliner, which was due to replace Balva on UK solicitors' PI accounts after its failure. But Berliner promptly withdrew from the UK market.
The fallout from the Balva collapse resulted in an estimated 1,300 UK solicitors who had bought PI insurance from Balva being left looking for new cover. Many are still seeking compensation from the FSCS.