Pressures and costs affecting country's (re)insurance market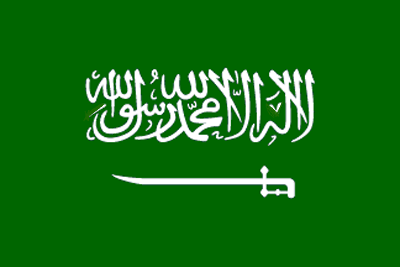 The Saudi Arabian insurance market is facing a number of pressures at the moment. The struggles facing a widely undercapitalised industry pose a simple question –is insurer consolidation inevitable?
The answer is 'yes'- but with caveats. But first, what specific pressures is the Saudi (re)insurance market under?
The first is the stiff (re)insurance competition the country faces. Common to much of the MENA region, the country's (re)insurers are currently all vying for much of the same business.
According to the latest Lloyd's of London report on Saudi Arabia, this state of affairs will not change soon: "It is anticipated that competition in the market is likely to remain intense for the foreseeable future, although the non-life classes of property, construction and marine, aviation and transit (MAT) business are likely to continue to depend crucially on reinsurance market capacity and pricing. It is thought that the number of new insurance and/or reinsurance companies to be licensed in the market in the next few years is likely to be modest."
Another pressure is undercapitalisation. A large proportion of the insurance market is currently under-capitalised due to historically poor performance on compulsory lines and regulator-mandated reserve strengthening in Q4 2013, according to A.M. Best financial analyst Salman Siddiqui.
"A key challenge for companies will be to seek out regulatory approval and investor appetite to raise additional capital," he said.
"Furthermore, insurers must pay Zakat as a proportion of the company's asset base, which may decapitalise a company in years of poor operating performance. The pressure on operating performance is further compounded by the low interest rate environment and conservative investment strategy influenced by the prudence of local regulation."
The Saudi government's 'Saudization' drive, which requires firms to increase the number of local Saudis they employ at senior levels, is also a squeeze. "The challenge for insurers is to hire and train Saudis to a reasonable standard whilst increasing retention," Siddiqui adds.
When it comes to consolidation, size is a factor.
Siddiqui said: "The regulatory requirement on technical pricing has favoured larger companies, who have been able to use their size and scale to their advantage. This has resulted in smaller companies losing market share. In the medium term there is likelihood of consolidation taking place amongst the direct writers, with larger players dominating the market further."
But there are further reasons for smaller companies to merge. Siddiqui added: "Lower capital adequacy at smaller firms also adds pressure for them to seek out mergers/acquisitions with other participants to combine scale and capital."
But what stands in the way of this consolidation? One block is the inflated stock market prices and unwillingness of existing shareholders to let go of their holdings. The march towards consolidation also depends on the regulator's approval for mergers, as well as whether it cancels licenses for under-capitalised companies.
But past this likely wave of consolidation among smaller insurers and reinsurers, the Saudi Arabian insurance market could see a new era of smaller players carving out new niches for themselves.
Large companies that have produced solid underwriting performance in medical and motor can benefit from their scale to offer more attractive rates as compared to the smaller players. This will reduce the level of competition in the medium term, and could foster the development of specialisation amongst the smaller companies as they seek to move into niche markets to avoid the competitive pressures of compulsory lines.
So while consolidation does seem inevitable for the smaller end of the (re)insurance market, this does not mean that these players have no future. Companies of all sizes seem to have a strong, if volatile, future ahead of them.