MULTAQA 2014: With cyclones and floods on the rise, reinsurers examine the future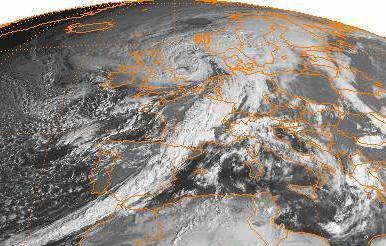 Accepted wisdom is that the Middle East has very little natural catastrophe exposure - but is this still the case? The past decade has seen a number of events that have caused this perception to be re-examined and the region's risk to be re-evaluated.
In advance of Multaqa Qatar 2014, GR investigates. Multaqa Qatar is the MENA region's top risk and insurance event, hosted by the Qatar Financial Centre Authority (QFCA) and organised by GR.
During the past 10 years there have been two major cyclones in Oman, including Gonu, the strongest cyclone on record, that hit the Arabian Sea in 2007. In addition to the well known 'wadi' and storm losses in Oman, many are also aware of the increasing flash flood exposure in the cities of Riyadh and Jeddah, due to climate change and build-up in infrastructure that has compromised some of the historical drainage systems.
We have also seen similar flash flooding recently, due to unusually heavy rains and high winds in Kuwait and Abu Dhabi, again exacerbated by the increased building programmes over the past few years.
So many in the (re)insurance industry are now asking: to what extent will those traditional perceptions be challenged by exponential exposure growth and changing climate patterns?
"From a reinsurance perspective, the main lesson, for example, learned from cyclone Gonu should be that there is hard evidence now for significant catastrophe exposure in and around the Gulf," says Arig chief executive Yassir Albaharna. "While final judgment is still out on the question whether GCC countries are exposed to earthquake risk, we now know how devastating even a comparatively small cyclone can turn out to be for our economies. The rise in invested values, along with the general economic development, has increased the reinsurer's exposure year by year.
"Today, we cannot say what the exact effects of global warming on regional weather patterns and sea levels will be. Yet, it looks increasingly likely that the next cat event may strike much harder than what we would have expected years ago."
But some in the insurance industry play down the risk of natural catastrophes in the region.
Bowring Marsh Dubai office head Garry Taylor says: "The market here is traditionally non-cat. The perception of natural catastrophes in this area is earthquake peril in Pakistan and parts of Iran, it is not in the GCC.
"It depends on how you define cat, I would say that in this region a bigger cat would be surety in the financial crash. In a very low insurance premium transfer environment like we have here, catastrophe cover is not perceived to be something that people buy. When people buy insurance here they buy life cover, then a bit of medical or motor."
So it is clear that opinion is split on the issue. But for those (re)insurers considering catastrophe protection options in MENA, what are the challenges?
PartnerRe head of high growth markets Salvatore Orlando says: "One of the main challenges for Middle East companies will be to define and finance prudent and acceptable cat protection programs for their respective balance sheets.
"To do this, they will need to consider the changing in risk landscape, to assess the potential impact of large catastrophes on their exposure and to define adequate protection."