What do the new US-Iran sanctions mean for international (re)insurers and how can they protect themselves?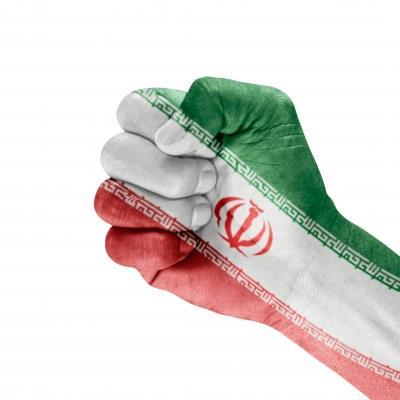 Financial services are essential to the conduct of international commerce, which is precisely why the US imposes sanctions on banks and insurers: to disrupt trade and choke off revenue for Iran's nuclear ambitions.
US (re)insurers have long been subject to broad prohibitions on dealings with Iran and Iranian risks, such as providing cover, accepting premiums, providing claims services, paying losses. However, foreign (re)insurers were generally exempt from US-Iran sanctions, but this has changed in recent years with the introduction of various new pieces of US legislation:
July 2010: The Comprehensive Iran Sanctions, Accountability, and Divestment Act targeted foreign (re)insurers that provide cover on shipments of refined petroleum to Iran.
August 2012: The Iran Threat Reduction and Syrian Human Rights Act targeted foreign (re)insurers that provide cover for shipments of Iranian petroleum.
January 2013: The Iran Freedom and Counter-Proliferation Act (IFCA) contained broad new sanctions aimed at key sectors of the Iranian economy.
Implications for international insurers
Under section 1246(a)(1) of IFCA, from 1 July 2013, the US president is required to impose sanctions against foreigners who knowingly provide underwriting services, (re)insurance for any activity with respect of Iran for which sanctions have been imposed under IFCA or any other legal provision. The new legislation also expanded sanctions in relation to the provision of insurance to the Iranian energy, shipping and shipbuilding sectors and for key industrial items.
This potentially subjects foreign (re)insurers to sanctions if they knowingly engage in any conduct that is prohibited for US (re)insurers. It is understood that the breadth of section 1246 is currently under internal debate by US sanctions regulators.
Paying the price
Should they be found to be breaking sanctions, US (re)insurers are subject to civil fines of up to $250,000 per violation or twice the amount of the transaction at issue, and, if intentional, criminal fines of up to $1m and imprisonment for up to 20 years. Penalties applicable to foreigners, including foreign (re)insurers, vary depending on the specific conduct at issue. Most sanctions call for either blocking the property and assets of the violator or imposing five or more sanctions from a 'menu' of 12, which includes denial of access to US banking and denial of entry into the US by corporate officers.
Oddly, although section 1246 of the IFCA sets forth specific mandatory penalties against foreign (re)insurers, section 1253 of the IFCA separately authorises the imposition of the penalties that apply to US individuals and entities, including criminal penalties, for violation of any of the IFCA sanctions. This means that foreign (re)insurers may be exposed to the specific penalties in section 1246 of the IFCA and the civil and criminal penalties applicable to US (re)insurers.
Sanctions at work
The US Treasury Department's Office of Foreign Assets Control provides guidance on the enforcement process for so-called "apparent violations" of its sanctions. This process includes notice of the conduct at issue, a preliminary assessment of the penalty amount, and an opportunity for the apparent violator to respond. There are no established procedures or guidelines regarding the enforcement of US sanctions against foreigners. However, sanctions enforcement personnel have stated that foreigners are invariably contacted and given an opportunity to cease and desist from the offending conduct before sanctions are imposed.
Protect yourself
It is important to note that US sanctions that specifically target foreign (re)insurers, including section 1246 of the IFCA, provide an exception if due diligence is exercised in establishing and enforcing policies, procedures, and controls to ensure that the (re)insurers do not engage in the targeted conduct. This, in essence, enables foreign (re)insurers to avoid sanctions for inadvertent violations.
So, what would such due diligence involve? Regulators are likely to look favorably on firms with a well-documented compliance program that includes risk assessments, analysis of exposures in high-risk areas of business, and the use of sanctions screening software. It is important that a culture of compliance exists within the business and that sanctions are actively considered by staff where necessary. The use of sanctions exclusion clauses is also encouraged, but they are not a panacea.
If a violation occurs or is discovered, credit will be given if the violation has been promptly disclosed, steps were taken to address it, and efforts were made to prevent future violations. Regulators have also noted that co-operation with an investigation is one of the factors considered when determining any penalty.
Key foreign policy tool
Blocking the provision of financial services to Iran remains a key US foreign policy tool, and foreign (re)insurers are increasingly being brought within the scope of these sanctions. However, the potential penalties for a violation can be mitigated by deploying a robust sanctions compliance program, informing regulators of any violation, and co-operating with them in any investigation.
Douglas Maag and Chris Hill of Clyde & Co.