Data modelling has transformed the nature of reinsurance buying, with brokers frantically engaged in an 'analytics arms race'. Four insiders gave us their take on this rapidly evolving industry
The world of reinsurance buying is evolving. It is no longer enough to rely on personal relationships and gentlemen's handshakes to decide which reinsurers and brokers to use.
In addition, reinsurance managers are no longer making purchasing decisions in isolation within insurance companies.
The past decade has seen C-suite executives – chief executives, chief financial officers and chief risk officers – get more involved in reinsurance-buying decisions as they seek greater understanding of, and control over, the risks facing their organisations.
This effort to understand risk better has also resulted in the incorporation of data and modelling systems into the decision-making process.
But different parts of the market are experiencing different levels of evolution and there is a concern that the fast pace of this change is leaving some reinsurance managers lagging behind.
Here, Global Reinsurance examines four different perspectives on the changing nature of reinsurance buying.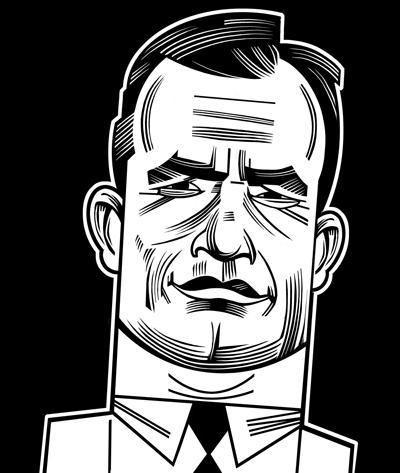 The consultant
Artur Niemczewski is managing director of Xchanging Broker Services and former chief operating officer at Willis. He has worked alongside reinsurance buyers and says the industry is going through a major evolution, particularly over the past decade.
"The massive shift in the past 10 years has been that the brokers have figured out that they too need to have analytical skills. Cedants realise that they need someone they can trust to do the complex modelling for them or they have to be smart enough to do it themselves, because otherwise negotiations will be asymmetrical," Niemczewski says.
Niemczewski says he has seen for himself two of the top three brokers place massive investment into their analytic capabilities. But it is the scale of investment that he says is widening the gulf between the haves and have-nots.
"The disparity is that this is a large, fixed investment in the tens of millions of pounds. And for that you need economies of scale. It is almost impossible to do that if you are a niche broker. The top three brokers hold 80% market share and everyone else has 20%. If you are not in the top three brokers, then there is a massive gap because the cost of such an investment could be your entire income."
Reinsurance buying is not just about the price, according to Niemczewski, especially in an increasingly competitive market. He says: "It's a misnomer that cheaper is better. Nothing could be further from the truth. A lot of investment firms try to squeeze 10 extra basis points out of their money. But you can't do this until you have a clear, sophisticated understanding of data."
The future of reinsurance buying is set to continue as an "analytics arms race", says Niemczewski. He adds: "Once you are on this path, it is very difficult to come back. The use of modelling and sophisticated data will continue and there will definitely be observing events in shorter or even real time."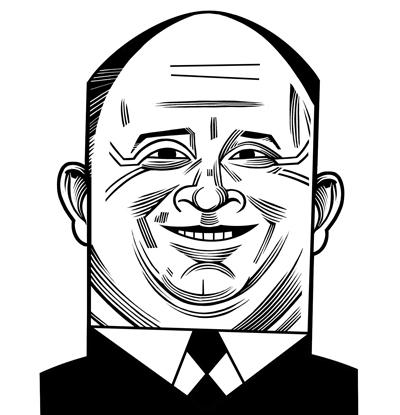 The US perspective
Specialist (re)insurance broker BMS's Philadelphia office director John Faustman believes the move towards greater C-suite involvement has been in train for some time among regional and supraregional US insurers.
"We saw this shift beginning maybe 15 years ago and even within the last 10 years. If we don't deal with the president or chief executive, we now deal with the chief financial officer.
"And many times, that president or chief executive was the chief financial officer and was promoted up. That is much more common today than it ever was before.
"With the chief financial officer, the financial nature of their discipline has made reinsurance buying different. It is much more financially driven today [rather than underwriting driven] and the analysis that goes into it is much more rigorous than it was before."
Faustman adds that part of the reason for this could be the convergence of insurance and the wider financial services industry.
"Certainly the way we look at capital is different," he says.
The regional shift towards financially driven decisions is also the reason for increased use of data modelling, according to Faustman. But he warns: "We have reached a point where we don't want to become overly reliant on models. But I think some common sense has crept back into the equation. I think there is a healthy awareness today of the limitations of models.
"Everything has to be modelled but you do have to step back and ask: 'Does this make sense?' I definitely see more of that today than I have in the past."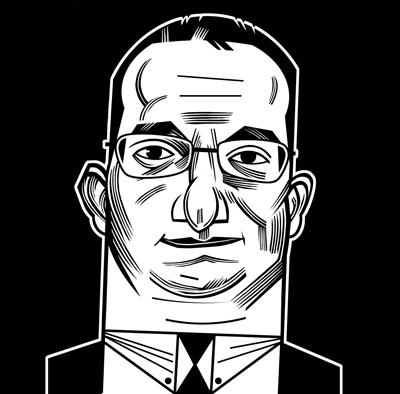 The big hitter
Alkis Tsimaratos has seen the evolution of reinsurance buying from the top of the food chain in his position as executive director at big three broker Willis Re. He says one major shift has been that insurers' C-suite executives are starting to take a larger role in the reinsurance-buying decisions.
"With new regulation, such as Solvency II, coming through, the C-suites are starting to have a form of risk-based reporting at their disposal, which they probably had before but not in such a structured way," he says.
Tsimaratos believes the role that regulation has played in the evolution of the buying process should not be ignored. "A lot of companies are accepting that they have to fulfil a certain number of capital requirements from a regulatory perspective but they are now organising themselves on a more risk-transparent and risk-based basis," he says.
"They have more numbers at their disposal to make their decisions and therefore C-suites are making more number-based decisions," he continues.
Data is now vital to senior executives' decision-making, but Tsimaratos warns that data output should be interpreted with an open mind.
"To be able to step back and see the high-level conclusions of data is starting to be very important. In a way, you could have the best data, you can be extremely precise in all your lines of business, and you can hire the best actuaries. But at the end of the day, if you can't make five main conclusions from that data and process, then you are not making business use of your modelling."
Tsimaratos agrees with Niemczewski's assessment that those who lack confidence in this area may be left behind. "Some cedants are still very short of data and that is a problem. But they do have to make a call with the data they have. "
Tsimaratos also says the future of reinsurance buying will be heavily reliant on data. He adds: "In a world of uncertainty, quality data provides a degree of certainty."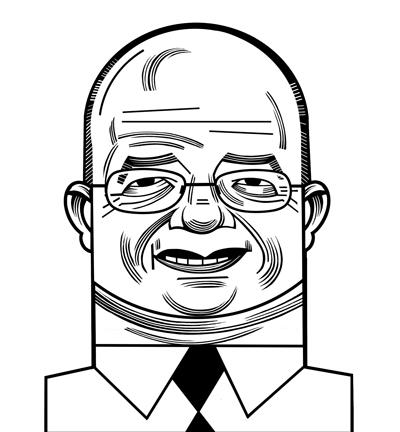 The data provider
Matthew Newsome is a consultant with Building Cost Information Service (BCIS), part of the Royal Institution of Chartered Surveyors.
BCIS has recently created a database for cedants with 2.5 million rebuilding cost figures, covering almost all of the housing stock in the UK. This data can be used to make accurate calculations of property risk exposure.
Newsome says: "There has been a definite shift towards data usage in reinsurance buying. "As part of the reinsurance-purchasing process, insurers need to know the total value of risk on their book. We work in home building insurance, so insurers we work with ask: 'What is the total value of risk here?'"
The upcoming Solvency II regulation will require cedants to understand risk more intricately, which means that data systems are playing an increasingly important role.
The more tightly the reinsurance programme matches the risks on a cedant's books, the lower the exposure to those risks and thus the lower the capital requirements under the new regime, Newsome argues.
"With better figures, reinsurance departments working in this sector are now able to run their book through [the database] and achieve a reasonable estimate of the rebuilding cost for each property.
"They can then use that to calculate risk, and that therefore puts them in a much better category of risk when going to purchase reinsurance," he says. GR