Acceptance Insurance claimed Armstrong voided policy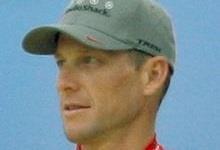 Former Tour de France star Lance Armstrong has settled a $3m legal case with his former insurer, Acceptance Insurance.
The insurer sued Armstrong for $3m after it paid out performance bonuses to the cyclist between 1999 and 2001.
Acceptance's case was that Armstrong had voided the original policy by taking performance enhancing drugs.
Armstrong and Acceptance gave no details about the settlement, according to Shanghai Daily.