Leadenhall Capital Partners LLP (Leadenhall) is pleased to announce that it has passed the USD6.2bn AUM landmark in December and it currently expects to remain well above this level having taken into account the redemptions and subscriptions notified to our funds for the January dealing date.
This level compares with the USD5.6bn reported as at the end of July, and shows a successful fund raising in the second half of the year with subscription more than compensating redemptions filed year to date.
The new inflow has been roughly equally split between our non-life and life insurance linked investments, and has been distributed across our open ended funds with different risk and return profiles and also included a new managed account (a so called fund of one).
Lorenzo Volpi, Leadenhall's Head of Business Development said "This result has been achieved in an extremely challenging environment for all ILS fund managers, with a number of investors rebalancing their portfolios and focusing their attention on the issues and opportunities which the Covid 19 pandemic has presented. In the second half of the year it has been clear that the new market environment for life and non-life insurance linked investments is an opportunity, and we thank the investors who put their trust in us".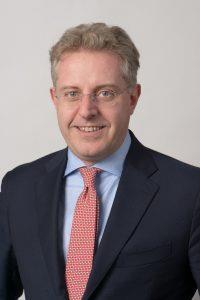 Luca Albertini, Leadenhall's CEO said "The net inflow particularly this year is an important vote of confidence from highly sophisticated and well consulted investors into both the ILS sector and in Leadenhall as a firm and our achievement is particularly important to us as a positive signal on our organisation and on our people in a challenging year".
Leadenhall is working on further enhancing its infrastructure, adding to its teams and developing new fund offerings to meet investor demand. "This is not the time to be complacent, and in changing times our organisation needs to adapt fast and continuously improve" Luca said