Moody's Analytics survey reveals snapshot of preparedness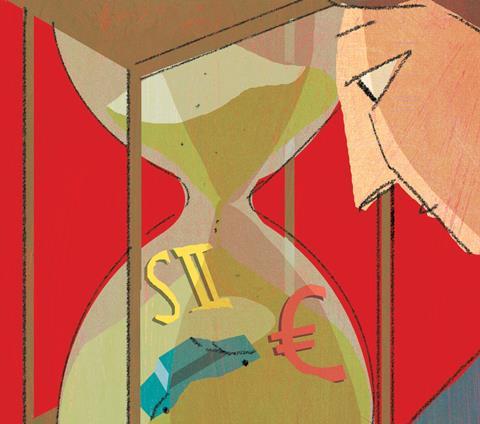 Less than a quarter of European insurers are ready to comply with Solvency II, according to a study by Moody's Analytics.
The survey said that only 24.5% of the firms surveyed were ready to comply with the regulations. In addition, 64.5% of survey participants were still working on their Solvency II compliance programmes and 11% did not have tools in place yet.
Moody's Analytics senior director for business development Brian Heale said: "The survey shows that many European insurers still have a substantial amount of work to do in order to attain compliance, despite good progress by some market participants."
Moody's homed in on three main problem areas for insurers:
1) Regulatory reporting
2) Ability to meet Own Risk and Solvency Assessment (ORSA) requirements
3) Data quality management.
The Moody's report also said that "embedding the risk culture that Solvency II dictates into insurance business practices is likely to become a major undertaking for many insurers".
Heale said that the size of an insurer generally dictated the level of Solvency II compliance effort and investment made.
He said: "At one end of the spectrum, large firms have embraced Solvency II as an opportunity to enhance their risk management capabilities and infrastructure.
"However, at the other end of the spectrum, we find firms that are addressing the requirements as a rather superficial regulatory 'tick-box' exercise. Hence, these firms are not seizing the opportunity to step beyond compliance in order to build the infrastructure that can help them understand the relationship between risk and capital and consequently make better informed decisions."
The survey said that, on average, insurers in the UK, France and Germany are the most advanced at implementing Solvency II requirements, followed by countries such as Spain and the Nordic states.
The survey also said that Solvency II could help the insurance sector, particularly in terms of risk management and data quality.
Heale said: "Although the first priority for many firms is to attain compliance, our survey suggests that those firms that have fully embraced Solvency II and undertaken long-term strategic investments are more likely to obtain commercial and operational benefits from their investments.
"In our view, those adopting this approach will be better positioned to deal with future regulatory changes and achieve competitive advantages."
This survey was conducted with 45 insurers of all sizes across Europe, through one-to-one in depth interviews, during the last quarter of 2012 and first quarter of 2013.