Liberty Mutual Re's president Dieter Winkel speaks about the newly formed reinsurer from Liberty Mutual designed to operate as a single reinsurance business globally.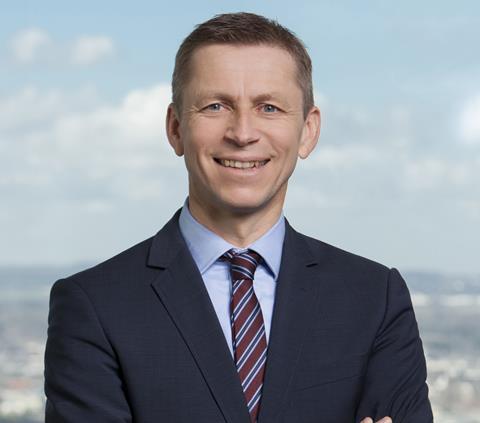 Liberty is already a force in the Reinsurance market. What led to the formation of Liberty Mutual Reinsurance?
We already had successful syndicate, European and US businesses built over many years, but we were really known locally in the different markets for different capabilities. We decided that rather than having three distinct businesses, we could support our clients better if we were to present ourselves as one global business, able to offer all of our solutions and capabilities to clients across their global territories. At the same time, we wanted to emphasise the financial strength we have from being part of the Liberty Mutual group and the fact that we are the sole treaty reinsurance business within the group. So, the natural progression was to rename ourselves Liberty Mutual Reinsurance, which better reflects the size and strength of our business.
What do you think cedants are looking for in today's markets?
Traditionally, re/insurance has been about building risk transfer products to solve an exposure or capital problem, but we find this approach is less effective in addressing increasingly complex risks. Traditional reinsurance is still a key component of our business, but at the same time we're seeing a clear desire for tailored solutions according to the cedant's needs. Of course, cedants will always want a reinsurer who has technical expertise, a track record for prompt and efficient claims handling, good capacity, etc, but we believe by building a long-term relationship with the client and understanding their account and strategic objectives, we can craft a solution around their needs that gives an extra dimension to the cover. It also enables us to be much more proactive in suggesting effective solutions that may not have been asked for. In this way we can be a true partner and trusted advisor to our cedants and the longer and deeper the relationship, the better placed we are to help them achieve their objectives.
Which lines of business do you see the best prospects in? Or specific geographic areas of interest?
We see plenty of opportunity for growth by both solution and market. For example, in recent months we've started writing US Marine, we've opened offices in Milan and Rome and we're building out our Specialty team. While we are pursuing a growth strategy, we won't jump at every opportunity - it's important to evaluate the impact on our portfolio, so rather than focusing too much on one particular geography or class of business, we look at the effect on volatility, aggregation, etc, on the overall book. We do see great opportunity to develop the business we have with existing clients to broaden the solutions we offer them across their territories globally.
A lot of people are saying Insurtech will change the market. What are your views?
Insurtech is clearly already having an impact on personal lines and primary carriers, and it's gathering pace, particularly as Lloyd's is mandating the use of their Placing Platform Limited (PPL) platform and start-up / incumbent partnerships are bringing products to market. Will it disrupt the reinsurance market too? Not yet, but we have to expect it to come, and we need to innovate and be open to new ideas and ways of working. Like many of the larger reinsurers, we have an innovation hub within our group, so we can keep abreast of the latest thinking in Insurtech. Furthermore, we are working with our clients to understand the impact of technology on their businesses. Continuous dialogue is important in this ever-changing environment.
Do you see the current wave of M&A continuing?
Yes, given that we've recently seen the proposed Apollo/Aspen and The Hartford/Navigators M&A; earlier in 2018, AXA/XL and AIG/Validus, plus a host of smaller deals, there's clearly still plenty of appetite for M&A. I do think we'll start to see a tapering of the very large deals in favour of smaller ones, but in a market still awash with capital, pressure on expense ratios and more complex risks, it's clear that companies need scale in order to compete effectively. M&A can be unsettling though, and reinsurers need to be mindful for cedants, while scale is important, so is stability.