Fitch: 295 claim cases reported as of 21 April according to the Chinese regulator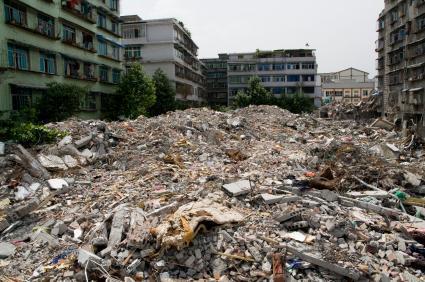 Fitch Ratings does not expect the 20 April earthquake in China's south-western Sichuan province to have a significant impact on Chinese insurers' financial performance or solvency position.
While market-wide claim statistics are scarce and the losses are still developing, initial claim figures from several insurance companies and the insurance regulator suggest that the losses on an incurred basis from the catastrophe are manageable and will not trigger market-wide solvency issues for Chinese insurers.
The insured losses from this event are unlikely to be material as the affected regions lack large manufacturing plants or raw material production centres. Additionally, insurance coverage in the key quake area remains low, likely less than 1% in terms of the ratio of insured loss to economic loss.
Economic losses for the May 2008 M7.9 quake in Wenchuan county of Sichuan, which destroyed infrastructure and properties extensively, amounted to $124bn while the total insured losses were about $366m.
While Fitch believes the claim cases of the April 2013 disaster will escalate, the accumulated incurred losses are unlikely to substantially exacerbate the underwriting margin of major non-life players such as PICC and Ping An which are active in Sichuan province.
PICC and Ping An together captured a market share of more than 60% in the property and casualty segment in Sichuan, according to the 2011 statistics from the China Insurance Regulatory Commission (CIRC). Nonetheless, premiums written from Sichuan, mainly from the provincial capital Chengdu, generally accounted for less than 7% of most major non-life insurers' total written premiums.
The destructive M7.0 earthquake this month hit Lushan county of Ya'an city in Sichuan, causing at least 193 fatalities and injuring more than 12,000 people. According to the Chinese regulator CIRC, about 295 claim cases were reported while the claim payment amounted to CNY10.02m ($1.6m) at 21 April.