Neal says he is 'particularly encouraged by the human spirit of colleagues across the market during an exceptionally tough period'
Lloyd's of London chief executive John Neal has big ambitions for the Future of Lloyd's initiative to build "the world's most advanced insurance marketplace".
Speaking at last month's virtual Cyber Summit event, organised by CFC Underwriting, Neal said: "It goes without saying that technology facilitates much of our daily lives, particularly today the way we do our business - as a result, the threat of systemic cyber risk remains high and, arguably, this is a risk that is only increasing.
"Almost every customer faces some form of cyber risk. It is paramount that we develop the right sort of insurance product to protect and mitigate against business interruption and malicious or accidental damage."
With this in mind, Neal said he was looking forward to working alongside CFC to create innovative solutions for customers.
Remaining resilient
Neal added that it was hard to talk about last year and all that happened around the Covid-19 pandemic without resorting to cliché.
He continued: "We have all felt it in many ways, shapes and forms. We have seen the damage to economies and societies around the world and that will be felt for decades.
"We have seen unprecedented measures to control the virus and get economies back on their feet.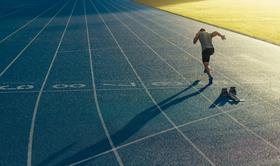 "Despite all these challenges, Lloyd's has remained resilient and has endeavoured to stay focused on our customers, who always will be our first priority.
"We continue to promptly pay out billions of pounds in claims to customers for all manner of Covid-19 losses and we expect to pay out in excess of £6bn before reinsurance recoveries.
"Over the last year we have worked hard, not only to support our customers but to make our products more tangible and more accessible too.
"Following the outbreak of Covid-19, Lloyd's proposed three open-sourced concepts and we [are] working alongside the industry to bring these to life."
These concepts aim to provide customers with better protection against future systemic risks. They are:
In February 2021, Lloyd's launched its global platform Futureset to create and share risk insight and drive greater societal resilience to the world's biggest risks.
In April, it announced the next 11 participants in Lloyd's Lab, with a focus on creating simpler products for customers.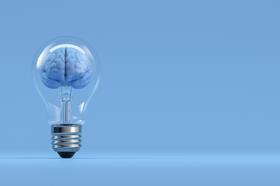 Human spirit
Neal said he was also particularly encouraged by the human spirit of colleagues across the market, as well as by the voluntary efforts of many in the insurance industry to keep local communities going during an exceptionally tough period.
He continued: "Together we can be proud of the way Lloyd's and the broader insurance industry have stepped up to support customers and communities around the world.
"The pandemic has highlighted the importance of mitigating the impact of systemic risks and it is clear that we all have a lot more work to do.
"There is much to be learnt from Covid-19. Although a pandemic like this one was long-predicted, many of our crucial institutions did not react or respond in the way we might have expected.
"Global, political and trade bonds have been stretched and, in some cases, new and innovative businesses have had to step in to help in unexpected but essential ways. Few can match the breadth and perspective and the depth of expertise that the Lloyd's market can offer."
This is why Neal has challenged his leadership team to do more in this area by acting as a convenor for essential conversations about how the industry can learn from Covid-19 and be better prepared for the future. He has also encouraged his team to engage with political leaders in the markets that Lloyd's operates in, to help inform policymaking on systemic risk.
Neal believes his seniors leaders can also galvanise more out-of-the-box thinking and innovation, better use of data and technology and initiate convening the right voices across the Lloyd's market to ensure it continues to be a "dynamic, sustainable marketplace for decades to come".
Modernising the market
For Neal, the market's Future at Lloyd's programme is essential for modernising Lloyd's of London. Last November saw the publication of Blueprint Two, which further develops the ambitions set out in the original Blueprint One.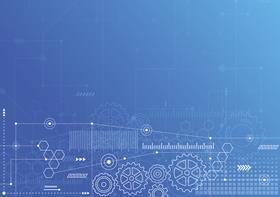 "It's a programme that will radically shift the market towards a more digital and data powered way of working, ultimately driving better value for a lower price for all of our customers and stakeholders that engage across our market," he added.
Blueprint Two will deliver three key elements, Neal said. These include:
Clear data standards to support the next generation of placement platforms and solutions at Lloyd's.
A new Lloyd's market gateway and super-processing capability that will allow cover to be evidenced and issued in minutes, simultaneously creating technical accounting records.
Automatic claims recognition that will facilitate faster claims payments.
Neal said Lloyd's has made great strides over the past few months around transformation. For example, fine tuning the flow of standardised, quality data and implementing consistent data standards are "fundamental to improving operations and processes".
He continued: "We want to establish a 'right first time mentality' and so we have drafted initial data standards which we are currently testing and refining with market participants.
"We have also received regulatory approval to set a multi-insurance special purpose vehicle. The new platform will make it far easier for investors to access Lloyd's, [which] will benefit from a more transparent and efficient capital management process."
Neal said that despite pandemic-related challenges, he is confident that Lloyd's will build the solution it needs to develop profound change.
But the progress does not stop there - Lloyd's launched its first Blueprint Two interactive guide last month, which includes information on adopting the services it is delivering.