A Part VII transfer will see Lloyd's transfer its existing European Economic Area business to its Brussels company
Lloyd's has clarified its position on claims in the event of a hard Brexit without transitional implementation period.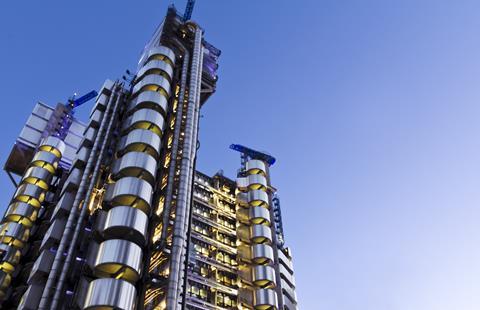 The re/insurance market put out a statement that it is working on transferring all European Economic Area (EEA) business to Lloyd's Brussels before the end of 2020 via a Part VII transfer.
If a hard Brexit sees the UK crash out of the EU without a deal in 2019, "Lloyd's underwriters will continue to honour their contractual commitments including the payment of valid claims", the London-based re/insurance market said.
Lloyd's Brussels has already been authorised to write all the London re/insurance market's EEA business from 1 January 2019.
Lloyd's said its Brexit approach had the backing of the UK's Financial Conduct Authority.
"Lloyd's expects that this will have the support of all European regulators as it goes to the heart of treating customers fairly," said the Lloyd's statement.
"In the event that it does not, Lloyd's will direct its underwriters, or take such other steps, to ensure that contractual commitments are met in full whilst the transfer is being completed," Lloyd's added.
Roy White, chairman of the London and International Insurance Brokers' Association (LIIBA), responded to the Lloyd's statement.
"LIIBA welcomes the publication of the Lloyd's statement of intent with regard to the payment of claims in the event that the UK leaves the EU without a transition or implementation period," said White.
"Having the fair treatment of customers front and centre of the market's focus is exactly right, and the support of the FCA in this position illustrates the importance of maintaining confidence in the market through this period of uncertainty," White added.