Lloyd's of London boss John Neal says that with these appointments in place at Lloyd's Europe, the market has the leadership it needs 'to oversee and deliver the right solutions'
Lloyd's Insurance Company (LIC) has bolstered its leadership team with new appointments to its board, which are set to complete in due course.
New board appointees include the former director of Boston Consulting Group Bruno van Lierde, who will become chair of the board as well as chair of the nomination and remuneration committee.
Joining van Lierde is former EY audit partner Nicole Verheyen. She will become the chair of the audit and risk committee. She currently holds the position of chief financial officer and employee benefits director at Concordia NV and has a board position at the Institute of Actuaries in Belgium (IABE).
Amélie Breitburd, chief executive of Lloyd's Europe and regional director of Lloyd's EMEA, is also joining the board alongside Angela Crawford-Ingle, effective immediately. Crawford-Ingle currently chairs the audit committee for the Corporation of Lloyd's.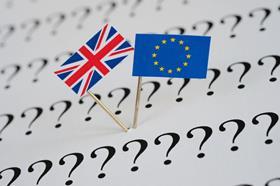 A search is underway for an additional independent, non-executive director - this position will complete Lloyd's Europe's leadership.
John Neal, Lloyd's chief executive, said: "Lloyd's is wholeheartedly committed to both serving its existing partners and customers across Europe as well as offering the right products and services for this critical and highly valued series of markets.
"With these appointments we have the leadership in place at Lloyd's Europe to oversee and deliver the right solutions for the market, to strengthen our relationships with our European regulators and key partners and ultimately to build our business in Europe."
Lloyd's confirmed that it had received its final approval from the High Court of England and Wales to transfer European Economic Area (EEA) policies to Lloyd's Insurance Company SA in November last year.
Lloyd's Europe
It is hoped that the LIC board and executive committee leadership will empower the reinvigorated European network, which now has six sub-region heads. This includes:
France, Luxemburg, Switzerland and Monaco: Guy-Antoine de La Rochefoucauld.

Nordics and Baltics: Erik Borjesson.

UK and Ireland: Keith Stern.

Germany, Austria, Poland and Central and Eastern Europe: Jan Blumenthal.

Netherlands and Belgium: Iwan Ropcke.

Italy, Spain, Portugal, Greece, Malta, Cyprus and Israel: Vittorio Scala.
Lloyd's Europe is a fully operational, capitalised insurance company under Solvency II - it is the insurance marketplace's first Europe-wide operation.
Since the outcome of the UK Brexit referendum, Lloyd's has been working to ensure that - whatever the outcome of Brexit negotiations - the Lloyd's market would be ready to continue doing business with its partners in the EEA. It therefore created Lloyd's Europe.
Lloyd's Europe was established to bring the scale, expertise and capacity of the world's specialist insurance market closer to its customers in Europe through a locally staffed and regulated insurer.
Van Lierde, Verheyen and Crawford-Ingle will join Breitburd in overseeing the new operating model for Lloyd's Europe - they will collaborate on the opportunities for growth in Europe.
Verheyen said: "The current operating model project provides an ideal opportunity to ensure our risk frameworks are optimised and we have the teams in place to fully support the market from a risk and audit perspective.
"Christian Noyer [Lloyd's independent non-executive director] has provided a strong base for us and I'm committed to carrying on the rigorous approach in place as we look to optimise our operating model."
Van Lierde said: "I have already had fruitful discussions with [the] Lloyd's executive committee on the future direction for Lloyd's Insurance Company as the launch pad for our continental European business."
Breitburd added: "The incredibly high calibre of appointments and invaluable experience the team will add will only serve to augment the already successful work of LIC."