Insurance market has occupied Richard Rogers-designed building since 1986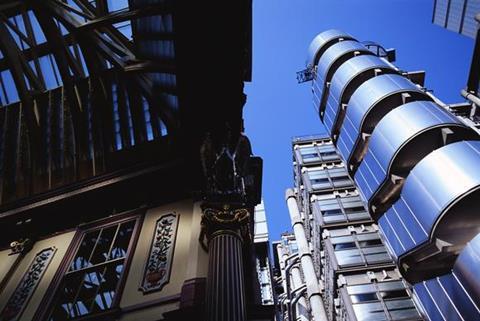 Lloyd's is in talks to leave its headquarters on London's Lime Street, the UK's Sunday Times reports.
The insurance market plans to move to an as-yet un-built tower on nearby Leadenhall Street nicknamed Gotham City. Lloyd's has occupied the Richard Rogers-designed building since 1986
Lloyd's has long been thought to be considering the move. Sister title Insurance Times reported last April that it had begun talks to quit its old headquarters.
The SundayTimes noted that that talks with Gotham City's developer, TIAA Henderson Real Estate began last year.
The talks resumed after Inga Beale took over as Lloyd's chief executive from Richard Ward at the beginning of this year, the paper said.
However, it added that Lloyd's had yet to strike a deal with Henderson, and a decision on moving could be six months away.
Chinese insurer Ping An bought the current Lloyd's headquarters for £260m in July last year. The Times suggested that if it decides not to move, Lloyd's could use the move talks to negotiate a cheaper rent from Ping An.