GR Executive Briefing: Lloyd's and Catlin on opportunity in Dubai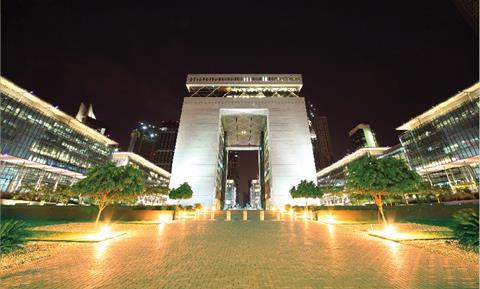 Lloyd's head of UK, Ireland, Middle East & Africa Cameron Murray revealed the reasons behind the market's MENA expansion plans at GR's Executive Briefing LIVE event in Dubai this week.
Murray said that Lloyd's had chosen to open an office in Dubai to reflect the changing needs of its members.
"Lloyd's is looking at this region, and has made a specific decision to come to Dubai, because our market sees value in being here," he said.
Murray added that some Lloyd's firms and coverholders had already established themselves in the Dubai International Financial Centre (DIFC) because they recognised that the city was the "undisputed hub" for insurance in the Middle East.
The DIFC benefitted from being easy to travel to, having strong regulations and a supportive business environment, he said.
Lloyd's opening a branch in the DIFC will give Lloyd's players in the region the advantage of cost savings and efficiencies, such as those coming from the shared services that Lloyd's would provide, Murray said.
In the short to medium term, Murray said that he expected most of the risks traditionally placed with Lloyd's brokers in London to continue being placed there, but that this would change in the longer term.
"From Lloyd's perspective, our goal is twofold," Murray said. "To deliver practical benefits for the Lloyd's businesses, with service companies on the ground here in Dubai, while at the same time promoting the Lloyd's brand and expertise more generally across the region, and helping to develop Lloyd's coverholder and broker-driven business destined for London.
"For absolute clarity on where we are with these plans, we want to be here, we want to set up in the DIFC. Our market wants us here alongside them, and, unless I'm very much mistaken, the DIFC would quite like it too."
But Lloyd's was still deciding how far it should commit to the region, Murray said: "We are still gauging the full extent of our market's interest in joining us here in Dubai. The early signs are promising.
"Last but most definitely not least, we still have to agree with the DFSA the most appropriate regulatory model for a Lloyd's office. If all goes to plan, we hope to be open for business in Q4 this year, but I have learned from experience never to take anything for granted. But these are exciting times for sure."
Catlin's Dubai expansion
Catlin Group chief executive Stephen Catlin, speaking at the same GR event, said that his company was also setting up a branch in the DIFC.
Catlin said: "It seems to me that Dubai is now becoming a MENA insurance and reinsurance hub."
The reasons for this are the quality of insurance staff in the region, the strong business environment and the competitive marketplace in the city, he added.
Catlin added that he expected the current Dubai insurance spend of approximately 1% of GDP to rise to 3% by 2020.
"No one that I can think of wants a market in a poorly regulated environment," he said.
"What we do want to do is work in a marketplace where the regulation is fit for purpose.
I am looking forward very much to being part of what I believe to be a growing centre of insurance and reinsurance."