Former boss Clare Lebecq stepped down in April
The board of market-wide trade body the London Market Group (LMG) has confirmed Caroline Wagstaff as its permanent chief executive.
The appointment follows a six-month period, between April and September 2021, where Wagstaff was seconded to the top spot on an interim basis to replace outgoing boss Clare Lebecq, who joined Specialist Risk Group in April as its group chief operating officer.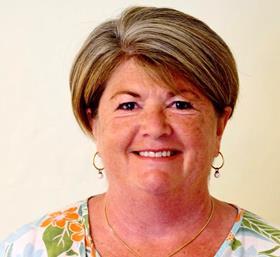 Matthew Moore, LMG's chairman, said: "Wagstaff has done an excellent job since she joined the LMG in April.
"The board is delighted to confirm that Wagstaff has agreed to change her title from 'interim' to 'permanent' as chief executive.
"This means she will now be able to bring a longer-term view to bear, tackling big issues such as cultural change, climate change and technological change in the London market on behalf of our organisation and members."
Great opportunity
Wagstaff added: "It has been fascinating to work with the LMG and all its members over the last six months.
"This period has given me a great opportunity to grow into the role of chief executive for the group, as well as begin to understand what our agenda needs to be over the coming years.
"I am excited to have the opportunity to continue to work with insurers, brokers, Lloyd's, the government and the regulator to help grow the UK insurance sector and further build its international reputation."
Previously, Wagstaff spent five years as the head of marketing and communications at Lloyd's of London, working on fraud trials – for example, 9/11.