Natural catastrophes could reverse trend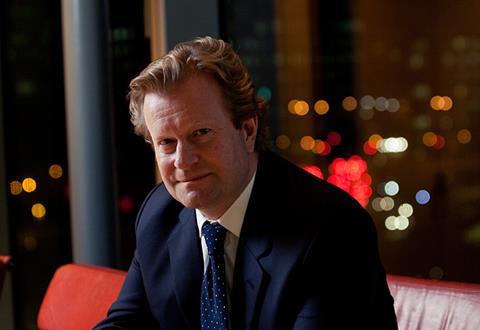 Historically low rates in Asia will continue unless the region suffers a series of natural catastrophes this year, according to Marsh head of Asia-Pacific Martin South.
However, risk managers and insurance buyers in Asia are benefitting from these low rates, as well as fierce competition among insurers, South said.
New capacity and underwriting expertise flowing into the region will bring "money and decision making closer to clients", South told GR.
"At the same time, businesses are also taking a more sophisticated approach to risk management," he said.
Singapore-based South was talking to GR following the release of Marsh's latest Asia Insurance Market Report in February. The annual report covers commercial insurance market trends and conditions for all major classes of business across China, Hong Kong, India, Indonesia, Japan, Korea, Malaysia, Philippines, Singapore, Taiwan, Thailand and Vietnam.
Strong competition among carriers for market share, the entrance of new insurers and an abundance of insurance capacity are cited as the main reasons for continuing soft market conditions.
"Unless there is a calamitous series of events this year, the perpetual soft market in Asia will continue," South predicted.
"Aside from pockets of increases in particular sectors within specific countries, such as product liability for manufacturers exporting to the US, rate reductions will be widespread across most classes of insurance in 2014.
"Employee health and benefits insurance remains an area that warrants close scrutiny due to the rapidly shifting regulatory and medical inflation environment."
The report highlights the rapidly changing landscape for employee health and benefits, especially medical insurance, as some countries in the region experience ageing rates more than double than that of Western countries.
"The role of government in health care and medical insurance will be a major theme for 2014 and beyond, with countries such as Indonesia implementing mandatory national health insurance programs in a phased manner," the report states.
"Companies are caught in a balancing act of trying to contain rising medical insurance costs while still providing attractive benefit programmes to attract and retain talent."
Some of the more interesting risk trends highlighted in the report include Indonesia's new tariff regulations for motor and property lines of business, which came into effect from 1 January and 1 February 2014, respectively, and which is likely to result in higher insurance premiums for many insurance buyers.
Corporations and institutions in Singapore will also have to deal with new legislation on data privacy laws and technology risk management in 2014. "The main data protection laws will come into force on 2 July 2014, which requires financial institutions in Singapore to put in place a technology risk management framework to manage cyber risks," the report states.
Japan is a particularly interesting market to watch this year, as the top ranked non-life insurers, Sompo Japan and Nipponkoa, will merge into a single company Sompo Japan Nipponkoa Insurance in September. Another merger between AIU and Fuji is planned in the latter half of 2015, making the integrated AIU group rank fourth in the market on a net written premium basis.
As a result of these mergers, the report predicts that insurance buyers will have fewer choices for insurers. "International insurers are expected to play a more important role in the market where more than 90% of market share is held by the three Japanese mega insurer groups," it states.
The report also found that catastrophe-exposed property insurance prices have stabilised. It points out that rates in Japan have come back down to pre-Tohoku earthquake and tsunami levels as insurers have recouped losses.
"In Thailand, rates have also come back to levels seen before the disastrous floods in 2011, but limits have not risen significantly," the report says.
"In other catastrophe-exposed markets, such as Indonesia, which is prone to floods and earthquakes, rates continue to be stable given the lack of large-scale events in 2013.
"The Philippines, which suffered more than 20 typhoons this season, has seen increases in property rates with catastrophe exposures, but this has been limited."