Low levels of damage and insured losses so far, says CatWatch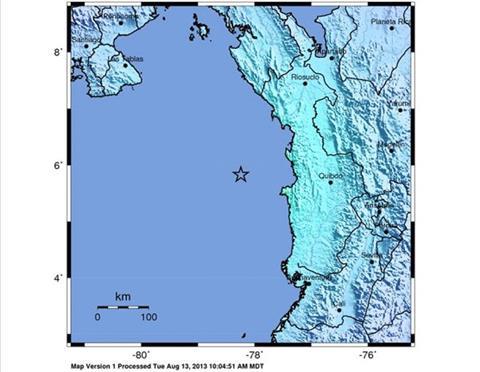 A magnitude 6.7 earthquake has occurred off the Pacific coast of Colombia, according to Eqecat's CatWatch.
The closest major city, Panama City, is 231 miles from the epicentre, but strong ground movement was restricted to around 30 miles from the epicentre.
The earthquake is not currently expected to cause much damage because of its location and low levels of shaking on land, reports CatWatch.
A USGS Pager (Prompt Assessment of Global Earthquakes for Response) report estimates that more than 15 million people felt this earthquake, but that the strongest ground motions were located offshore.