Bermuda reinsurer Maiden sells its US treaty team and renewals rights, has its ratings under review, and is reportedly mulling a billion-dollar legacy deal
Maiden Re has sold the rights to renew the entirety of its US treaty reinsurance business to rival TransRe.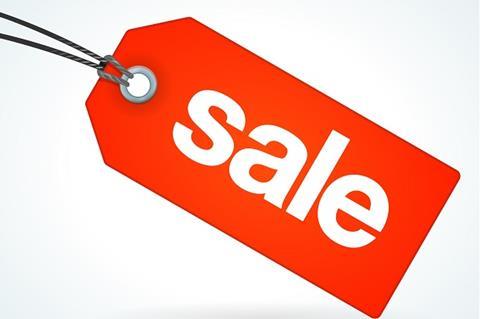 Maiden Re's US treaty team have moved to Alleghany-owned reinsurer TransRe as part of the transfer deal.
Run-off specialist Enstar has also done a $307.5m deal to buy Maiden Re's North America's book, taking on $1.3bn of legacy liabilities.
Tom Highet, previously president of Maiden Reinsurance North America, and his entire team of underwriters, actuaries and claims personnel join TransRe.
Commenting on the switch, Highet said: "We believe that TransRe offers our customers an ideal fit for continuity of approach, appetite and service going forward.
"With TransRe's A+ balance sheet, additional product range and great underwriting culture, we look forward to maintaining and strengthening our customer and broker relationships," he added.
In contrast, ratings agency AM Best yesterday put Maiden's credit ratings "under review with negative implications".
Ken Brandt, president of TransRe North America, commented on the Maiden deal: "We are delighted to welcome Maiden's accomplished team and believe the move to be an excellent strategic and cultural fit for customers and us."
As of the end of the second quarter, Maiden's reinsurance book consisted of 33% personal auto, 19% of other casualty business, 20% property, 14% international business, 10% accident and health, and 4% of commercial auto.
Bermuda-based Maiden has faced continued losses in recent months, posting a 106% combined ratio and a $5.9m net loss in the second quarter, compared with a $22.4m loss in the same period last year.
Gross premium fell 12.9% at Maiden in this year's second quarter, reflecting a drop in workers' compensation business for AmTrust, its largest client.
A 103.9% combined ratio for the first six months was barely changed from 103.4% in the first half of 2017.
Earlier in August Maiden promoted its general counsel and company secretary Lawrence Metz to be its new president and CEO, replacing Art Raschbaum who retires in September, citing personal reasons.
Maiden also named Patrick Haveron, its Bermuda president, as the group's new chief financial officer and chief operating officer.
Retiring CEO Raschbaum commented on the strategic review process underway at Maiden when announcing the second quarter results earlier in August.
"As part of this ongoing process, the company continues to evaluate a broad range of options, but the company will be maintaining a substantial presence in the US reinsurance market which draws on Maiden's specialist focus from which it expects to build," the outgoing CEO said.