Two-fifths of MGAs surveyed are looking to the M&A market for growth over the next three years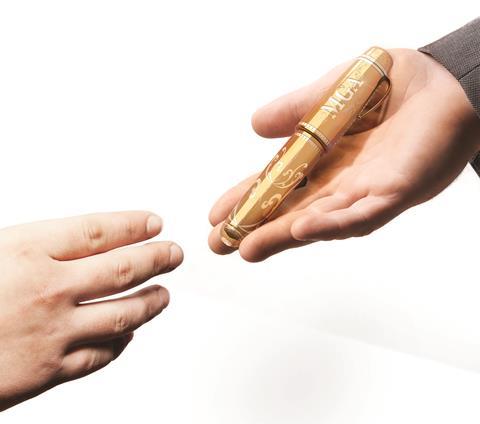 UK managing general agents (MGAs) are looking to the mergers and acquisitions (M&A) market to grow, according to a survey by the Managing General Agents' Association (MGAA) and Castel Underwriting Agencies.
A survey published in GR's sister title Insurance Times revealed that 40% of MGAs are either actively engaged in M&A activity or are planning to be over the next three years.
The overall number of M&As is also set to increase, with 80% of survey respondents saying they expect to see more M&A and consolidation among MGA businesses over the next three years.
Castel chief executive Mark Birrell said: "The move towards M&A by 40% of the respondents clearly shows the UK MGA sector is maturing. While the number of start-ups continues to increase, consolidation among the established players over the next three to five years will both provide opportunities for growth and operating costs reductions.
"As with all sectors of the insurance market, consolidation also often leads to experts leaving the combined business to create new MGAs, which continues the entrepreneurial cycle."
The survey also showed that flexibility and an entrepreneurial approach to business are the two most important factors driving an MGA's success, with 70% and 67% of respondents respectively citing these as one of the main factors.
Cost effective and efficient structures came third in the poll, with 60% of respondents having this in their pick of the top three factors behind a successful MGA.
Focusing on securing profitable business was seen as a top three underwriting driver by 93% of those questioned with expertise and experience in chosen markets a close second with 90% of the vote.
The appetite of capacity providers was the third highest priority with 47% of respondents placing this driver in their top three.
MGAA managing director Peter Staddon said: "It is very encouraging to hear the flexible business models employed by UK MGAs continue to be the most important factor driving their success, with the need for an entrepreneurial approach a close second.
"The MGA sector has been built on flexible and innovative foundations that set them apart from traditional underwriting businesses. When combined with sectors specific expertise this fast response approach enables our members to both win new business efficiently and quickly take advantage of emerging opportunities."