Typhoon Mangkhut closed the casinos in Macau, bringing business interruption costs to the world's biggest gambling city
Typhoon Mangkhut will cause somewhere between $1bn and $2bn of insured losses, according to catastrophe risk modelling company AIR Worldwide.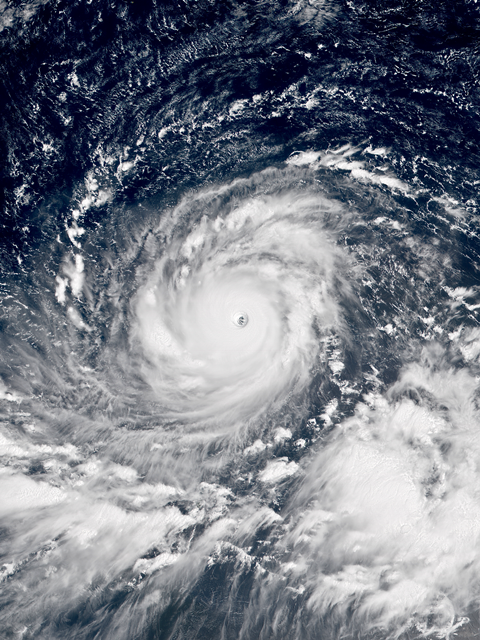 That range includes estimated insured wind, rain and flood damage to commercial and residential property in China, Hong Kong and Macau, in addition to business interruption and agricultural claims.
Mangkhut first made landfall in the Philippines (see track below), dousing parts of Luzon with 300-700mm of rain, before heading across the South China Sea as a category 3-strength storm.
"The storm continued northwestward across the South China Sea over Sunday, September 16, with wind speeds of about 160 km/h (100 mph)," said Peter Sousounis, director of meteorology, AIR Worldwide.
As the typhoon moved toward another landfall in mainland China, Mangkhut skirted China's offshore territories of Hong Kong and Macau.
Storm surge was as high as 3.38 meters in Tai Po Kau in Hong Kong.
"The centre of the typhoon passed 130 km west of Hong Kong and 70 km west of Macau, both of which felts its effects due to a massive wind field; hurricane-force winds extended 160 km from its centre and tropical storm force winds extended 510 km from its centre," said Sousounis.
Mangkhut maintained its wind speed and made landfall in Taishan, Guangdong Province, China, at around 08:00 UTC (4 p.m. local time) on September 16 as a Category 3 hurricane, AIR noted.
The typhoon brought heavy rain and strong winds to the province before weakening to a tropical storm and moving farther inland, the cat modeller continued.
Record-breaking storm surges were recorded at Quarry Bay and at Tai Po Kau of 2.35 meters and 3.38 meters, respectively, surpassing the previous records of 1.77 meters in Quarry Bay from Typhoon Wanda in 1962 and 3.23 meters at Tai Po Kau from Typhoon Hope in 1979.
Heavy precipitation brought waist-high flooding to some areas, AIR reported, inundating buildings.
Glass windows on commercial skyscrapers in Hong Kong were shattered and contents were damaged, the cat modeller said.
Authorities reported hundreds of windows were smashed across the city, and the storm tore off roofs, downed trees, toppled signs, and produced wind-borne debris.
In the resort city of Macau, the largest gambling hub in the world, all casinos were ordered to close for the first time ever, noted AIR.
Power was cut to about 20,000 households in low-lying areas and the inner harbour. Extensive flooding impacted the area, rising above head height in some locations and damaging buildings and contents, the cat models firm continued.
Along the coast of southern China, strong winds caused high rises to sway and blew out windows. Heavy precipitation and storm surge flooded coastal hotels and businesses; thousands of vehicles also suffered flood damage, AIR added.