Despite concerns about gaps in cover for more frequent extreme weather, reinsurers are optimistic in the run-up to the Solvency II regime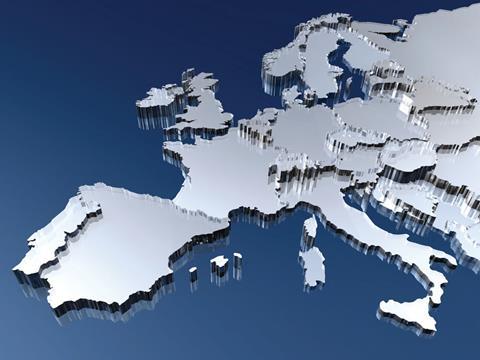 Talk at the main European reinsurance gatherings in Monte Carlo and Baden Baden focused on the downward pressure on reinsurance rates in 2014. But for the most part, the major European reinsurers were upbeat in their assessments. Hannover Re predicted stable conditions in the German market in the aftermath of recent catastrophes and Swiss Re predicted a slowdown in the rate of softening.
Hailstorm losses in 2013, as well as storm Ela, which struck Germany, France and Belgium on 9 June, should keep rates stable for loss-impacted covers, according to Hannover Re board member Michael Pickel. Ela is expected to cause insured losses of $2.5bn. Pickel noted a trend towards an accumulation of extreme weather in Germany and higher losses.
This was picked up by Swiss Re, which noted that even in so-called mature markets there were enormous gaps in coverage. Only $4.1bn of the estimated $16.5bn of damage caused by last year's central European floods was insured. The firm expects demand for nat cat cover to rise by 50% in mature markets and by 100% in high-growth markets from 2012 to 2020.
"When a catastrophe happens, on average only 25% are insured and 75% are uninsured, depending on the catastrophe's location. Such an enormous gap cannot continue to be ignored," said Swiss Re chief executive Michel Liès at Monte Carlo.
'Heavy loss expenditures, especially in connection with June storm Ela as well as belatedly reported claims from hailstorm Andreas in the previous year, should be a factor in the upcoming renewals and serve to at least keep [German] rates stable for loss-impacted covers.'
Michael Pickel, member, executive board, Hannover Re
'In such a [soft] market, one must know their clients' needs in order to assist them in navigating in this market. Also, one might believe that price evolutions would be the most dangerous in this market, but
I have found it to be only one dimension, as market conditions can be much worse.'
Michel Liès, chief executive, Swiss Re
'The wide variety of supply means choice for our customers. So we must become expert in [advising] our clients, helping to create solutions that exploit this cornucopia. We must also work with reinsurers and insurers to stimulate demand by providing solutions for the new breed of risks.'
Nick Frankland, chief executive, EMEA operations, Guy Carpenter
So far in 2014, catastrophe losses in Europe have been less costly than the previous year. Flooding in south-east Europe in May caused economic losses exceeding $4.5bn, reported Aon Benfield, while winter floods in the UK cost the country more than $1.5bn.
With this year's winter storm season just beginning at the time of writing, there is the potential for further claims to dent (re)insurer earnings. The UK's Met Office anticipates colder winter temperatures over Northern Europe and expects storms to be steered on a more southerly track as a result of a weak El Niño.
In a soft and highly competitive market, reinsurers are hoping the impact of Solvency II will help drive greater demand for their products, particularly on the life side, when the new regulatory framework comes into force at the beginning of 2016.
An Aon Benfield study conducted last year found that more life insurers surveyed are buying catastrophe reinsurance protection in the run-up to the new regime (83% in 2012, up from 78% in 2011).
To a lesser extent, Solvency II is also expected to drive take-up of non-life catastrophe reinsurance cover. Anticipating this shift, reinsurers continue to build up their platforms in Zurich, which is fast becoming a rival to the London market. Peak Re and Everest Re are some of the latest players said to be considering setting up operations in the Swiss city.
Following its acquisition by Sompo Japan at the end of 2013, Canopius and SJNK consolidated their Zurich-based reinsurance operations to form Canopius Europe. The combined team will underwrite regional European treaty reinsurance across a number
of lines, including property, casualty and marine.