The firm's president and chief executive believes the appointments help create a 'stronger and more dynamic company' that will 'help us achieve the next phase of our growth'
Professional services firm Marsh McLennan has reshuffled its executive committee, confirming that John Doyle – the firm's current president and chief executive of Marsh – has been promoted to group president and chief operating officer of Marsh McLennan.
Doyle, who assumed leadership of Marsh in 2017, will also continue as vice chair.
In his new role, Doyle will work closely with and report to Dan Glaser, Marsh McLennan's president and chief executive, helping to deliver the firm's strategic and operational objectives.
The chief executives of Marsh, Guy Carpenter, Mercer and Oliver Wyman will report to Doyle.
Glaser said: "John has been an indispensable partner to me and a critical part of our company's success.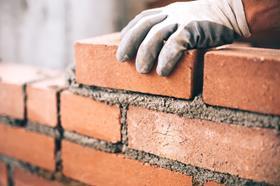 "Marsh has thrived under his leadership, experiencing several years of accelerated revenue growth and record new business. He's established at Marsh an even stronger culture of colleague engagement, inclusion and diversity.
"With John in this new role, we'll have additional leadership focus on our strategic and operational priorities across the enterprise, giving us the ability to unlock more potential across our organisation."
Preparing for growth
Succeeding Doyle to head up Marsh is Martin South, currently president of Marsh US and Canada. South, who has more than 30 years of global insurance experience, will also act as vice chair of Marsh McLennan and will join the firm's executive committee.
During his tenure at the firm, South has been chief executive of Marsh UK and Ireland, Marsh Europe and Marsh's Asia Pacific region.
The company has also appointed Dean Klisura, president of Guy Carpenter, as president and chief executive of the reinsurance broker, succeeding current boss Peter Hearn. He will become another Marsh McLennan vice chair and take a place on the executive committee.
With nearly 30 years of service at Marsh McLennan, Klisura held executive leadership roles in Marsh's global placement and advisory services and global specialties businesses before joining Guy Carpenter last year.
Hearn will continue as a vice chair of Marsh McLennan, focusing on sales and colleague development initiatives.
These appointments are all effective from 1 January 2022.
Additionally, Dominic Burke, Marsh McLennan's vice chair, will retire in mid-January. Burke was the former chief executive of Jardine Lloyd Thompson (JLT) – he joined Marsh McLennan following its acquisition of JLT in 2019.
Glaser continued: "Today, we are a stronger and more dynamic company, well positioned for the future.
"In their new roles, these leaders will help us achieve the next phase of our growth and realise the vast possibility that we have created for our clients, colleagues and the communities in which we live and work."