MULTAQA 2014: one of the debates in advance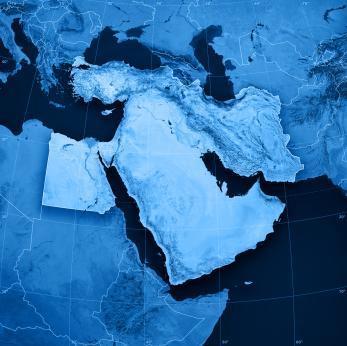 Attracting, retaining and training strong workforces is one of the biggest challenges for (re)insurance executives in the Middle East and North Africa (MENA) region.
In advance of Multaqa Qatar in 2014, GR revisits the debate on the topic.
Multaqa Qatar is the MENA region's top risk and insurance event, hosted by the Qatar Financial Centre Authority (QFCA) and organised by GR.
Managing talent has always been a problem for the MENA region, one (re)insurance director said.
"It is a big issue out here," he explained. "People have always said they can't get access to talent, they can't get the people, if they can find them then they don't stay long enough, or they just can't afford them."
Another issue with attracting top talent is persuading them to leave more mature markets for markets that are still growing, he added.
But these issues are changing, he added: "There's a lot more talent looking to come overseas than perhaps there was five or 10 years ago. More people are happy to jump on a plane and move here than they were. The region is more of a long-term destination rather than a short-term posting. This is driving more expertise within the region. "
The rise of localised financial centres with many (re)insurance firms is easing the pressure on talent, one source said. "There, the talent and skill pool is very high, because you've got specialist firms and specialist lines," he explained. "Actually, your talent base within the offshore centres is pretty good."
However, outside these centres, attracting and retaining quality workers can be a struggle in the MENA region, interviewees said.
One said that in the UAE markets outside the Dubai International Financial Centre (DIFC), the 'emiratisation' quotas on hiring locals made it harder for (re)insurance firms to maintain their talent pools the way they might like.
One issue is the differing labour laws across the region. Some MENA regions are more receptive to firms hiring overseas talent than others, one source told GR: "Some territories are more flexible versus other parts of the world," he explained.
This will become more of an issue as (re)insurance firms continue their expansion into emerging markets, he added, as getting business in these areas can be helped by hiring locals that understand regional cultures and speak the right language. If regional labour laws restrict this, MENA firms might find themselves at a disadvantage.
However, this is not a uniform problem across the region, the source added, and financial centres such as the QFCA and DIFC have more relaxed labour rules.
Getting work permits for non-Europeans to come and work in MENA can be tricky, with the exception of the newer financial centres, one source told GR.
"It is easier to attract international talent to regional centres than it is elsewhere around the world," he said. "That gives these centres a competitive advantage."
In north Africa, the problem of talent management is more pronounced than it is in the Middle East. "If you go into the more interesting markets like north Africa, your talent pool reduces even further because people often don't want to relocate there," one source told GR. "If you start suggesting Morocco, Libya, it's very Francophile, which rules out people who don't speak French. But across the Gulf, everyone speaks English, which is the language of business."
Multaqa Qatar takes places in Doha from March 9-11. To apply for an invitation visit www.multaqa.com.qa/qatar/attend/.