Suppressed oil prices and government budget cuts have led to fewer insured risks, but GCC insurers are well capitalised, according to AM Best
Insurers and reinsurers in the Middle East are considered well capitalised, according to a report by ratings agency AM Best.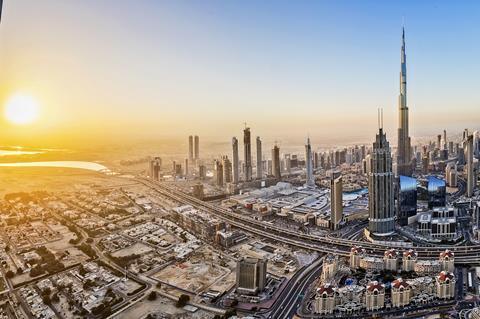 The financial health of insurers in the Gulf Cooperation Council (GCC) region contrasts with macroeconomic challenges facing the region, headlined by low oil prices.
Suppressed oil prices and government budget cuts have led to the creation of fewer insured risks, noted AM Best.
"Governments in Middle Eastern countries have scaled back their expenditure on infrastructure and reduced their investment in oil and gas exploration, production, refinement, and shipping," said the report.
"Some countries have also sought to reduce their dependence on hydrocarbons and raise revenue through other means, for example through the introduction of value added tax. In 2018, Saudi Arabia and the UAE were the first countries to roll out this taxation," AM Best added.
Political instability is another persistent headwind for GCC insurance entities, AM Best observed.
"In particular, the impact of the blockade of Qatar and sanctions on the country has added uncertainty to the region, leading to currency and inflation risks in the wider economies," the ratings firm said.
"However, to date, the Qatar blockade has not impacted the credit quality of Qatari insurers, and in fact presents an opportunity for local insurers to benefit from increased domestication of industry," the report added.
Analysis of issuer credit ratings at the end of last year showed the highest rated insurers at "a", with a tight spread of most firms across six notches down to "bb+".
In the UAE and Saudi Arabia, regulatory developments, particularly towards developing risk-based capital standards and enterprise risk management (ERM), have improved risk awareness, AM Best suggested.
Regular reserving requirements and pricing reviews have been enforced by the Saudi Arabian Monetary Authority and the Insurance Authority, the ratings firm noted.
"Although this causes pain for participants in the short term, it generally has a positive long-term effect," said the report.
The dominant players fare best in the region, according to AM Best, while challengers have struggled to make headway.
Entrenched insurance leaders and slow-changing markets mean "the remaining re/insurers find it very difficult to gain a foothold", the study suggested.
Most ratings actions in 2018 were affirmations rather than upgrades or downgrades, AM Best said.
The bulk of AM Best's rated insurers and reinsurers across the Middle East and Africa have a stable outlook, the rating agency said (65 stable, 2 developing, 8 positive), "negative outlooks comprise a substantial proportion" (25 firms).
"Market conditions in the Middle East and Africa remain challenging. One of the principal reasons is the influx of capacity, which has driven competition, strained pricing, and led to weaker technical results," said AM Best.
"In addition, there has been an increase in the number of large to medium-sized property and energy losses in the region, which have also strained underwriting performance. However, pockets of opportunity exist, with some markets encouraging new business through the introduction of mandatory healthcare," the report said.
Robust risk controls should be the focus of insurers and reinsurers in the region, the ratings firm noted – understanding where risks arise and how to manage them.
"AM Best notes over the past few years, a number of companies have made adjustments or restatements to their income statements and balance sheets as a consequence of failing to use appropriate risk management practices," the report said.
"Given the change in regulation and more rigorous audits being conducted by third parties in the region, further adjustments from companies are likely, whether this is on their receivables or adjustments relating to the market value of their assets. AM Best expects this will help companies to be more rigorous in their ERM approaches relating to governance practices," AM Best concluded.
GR is gearing up for the Dubai World Insurance Congress (DWIC) 2019 to be held 27-28 February, co-hosted with the Dubai International Financial Centre.
Expect more Middle East online content between now and then, and more web content and print dailies published live at DWIC.
Click here to find out more about DWIC, and to register yourself for the event.