GR investigates why Mexico, Indonesia, Nigeria and Turkey have been earmarked as the next bloc of insurance markets to watch out for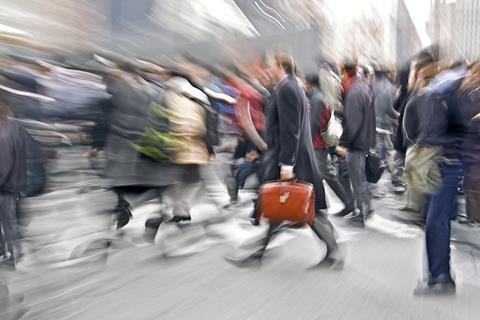 Where first there were the BRIC set of emerging economies for investors and businesses to keep an eye on there are now the MINT nations. Mexico, Indonesia, Nigeria and Turkey have been earmarked as the next bloc of markets to watch out for as they all have the basic building blocks of growth: large, youthful populations and ample markets to sell to, both at home and abroad.
Yet they also face substantial challenges, ranging from corruption, debt and governance problems to poor infrastructure and education.
GR takes a look at some of the opportunities and risks this growth will present to the insurance industry in the future.
An odd grouping
The MINTs, like the BRICs, are in many ways an odd grouping. They represent an attempt to put together an alternative to the BRICs in each of the main emerging market regions: Mexico in Latin America, Indonesia in Asia, Nigeria in Sub-Saharan Africa and Turkey in emerging Europe.
Whereas the BRICs consisted of the largest economies in their respective regions, each of these MINT members is the second or, in the case of Indonesia, the third, largest economy in its region.
And it is the development of one of the original BRICs – namely China – that is helping create opportunities in the MINT countries. As China transits to a more consumer-led economy there has been - a return of outsourcing from the US to Mexican manufacturers over their Chinese rivals as their exports become less attractive.
Mexico's strong regulatory environment
Mexico's relative proximity and efficiency in processing orders mean that even if their quotes are still slightly higher than Chinese companies, they will in many cases get the job.
According to Andrea Keenan, managing director at AM Best Latin America Mexico is open to foreign investment in its insurance sector.
She says: "However, insurers must work hard to become familiar with the nuances of the Mexican market to take advantage of its potential, this would include hiring local talent."
And Mexico also benefits from a strong regulatory environment.
Keenan adds: "The regulatory environment in Mexico is moving in a disciplined manner towards a Solvency II - type regime. Under the leadership of Manuel Aguilera, it is ambitious but continues to make progress. The CNSF is taking the financial strength of its insurers very seriously and is at the forefront of change among Latin American regulators. For some companies with a long history of financial strength, sometimes supported by a multinational parent, this is not a serious challenge but for others, there has been a very active adjustment period."
Indonesia's commodity demand
However for another of the MINT nations, Indonesia, which relies heavily on commodity demand for its growth, China's shift in economic policy could be damaging unless it can adjust its own economy. Flat commodity prices and lessening Chinese demand for them puts Indonesia's growth at risk.
According to a report released by Fitch Ratings overall insurance coverage remains at a nascent stage, with penetration at just under 2% of Indonesia's GDP. Not only is the industry able to surmount near-term challenges from natural disasters, it believes it is poised for further, steady growth.
Fitch says the recent implementation of insurance tariff regulations will go a long way in heightening the stability of the non-life underwriting margin. This could, in turn, sustain healthier competition as well as bottom-line performance.
Indonesia's non-life sector reflects a developing and highly competitive market with a tendency for price-cutting. More than 80 non-life insurers compete for a slice, leading to prices being discounted up to 50%. Hence, the introduction of the aforementioned tariff regulation could reduce rampant underpricing through regulating the floor price.
Nigeria opportunity
In Nigeria, manufacturing is still relatively underdeveloped. Here oil production is far more important.
"I'm sure the Nigerians are very flattered to have been included in the MINT countries. It is one of the biggest countries in Africa and it is rich in natural resources," says Bruce Garrett, MD in Marsh's Energy Practice in London.
"I think it is fair to say that Nigeria is very much on our radar as somewhere, not just from an Energy perspective, but from a Power, Construction and Reinsurance perspective, we would seriously like to increase our involvement."
From an insurance perspective the market is well-populated by Nigerian insurance companies, there in excess of 40 of them operating there.
Garrett adds: "Local companies must retain 70% of any insurance risk. The big challenge there is the financial well being of the insurance companies. Are the local companies' balance sheets strong enough to accept 70% of some of the major risks that exist in Nigeria is quite a big question. The challenges international companies face in Nigeria includes the ability to recover on the major risks."
Construction, liability and sophisticated personal lines business are all expected to grow as the Nigerian economy grows. And Garrett says that political violence, terrorism, kidnap & ransom, medical evacuation are all things that any sensible risk aware international company would certainly consider when posting personnel to West Africa.
He adds: "There are very clearly risks that apply. You have to be sensible and careful when you go there. Lagos and Abuja are fine but the Niger Delta is very dangerous."
Turkish delight
Finally, there is Turkey, which straddles Europe and Asia but in economic terms but finds its fortunes very much tied to those of the former. More immediately, Turkey is among those emerging markets that have taken advantage of the loose global monetary conditions of the past few years to increase borrowing and fund spending.
Ebru Yüksekbilgili, executive director, SVP, placement & claims at Marsh, says: "When you compare Turkish economy with other countries, Turkey is still doing very well. In most of industries there are powerful players, which invest not only to their business in local but also, begin to invest outside of Turkey and their needs to the insurance products are improving.
"Therefore, an insurer should be ready to deal with all lines of insurance products. Finpro business, trade credit, product liability, PI, ability to provide cover to power business and construction projects are essential."