Flagstone Re chief executive David Brown told Global Reinsurance he intends to retire once the takeover of Validus Holdings has been completed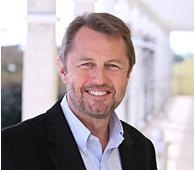 Validus announced an agreement on 30 August to acquire Flagstone for $623m, with the deal expected to go through in the fourth quarter of this year.
Questions have also been raised about the future of employees at Flagstone, with the reinsurer employing 200 staff, including 90 in its back office operation in Halifax, Nova Scotia. Validus also has an office in Waterloo, Ontario, which does many of the same functions, including computer modelling and technical support.
Asked whether staff would be affected by the merger, Brown said: "It is too soon to tell. We are going through the integration work now, working out what goes where and how to optimise everything."
He said he was restricted from saying anything further until the US Securities & Exchange Commission filing process was complete.
But in a conference call earlier, he said: "We looked long and hard at our strategic options and we feel this was a fair deal for our shareholders."
Brown said of his retirement plans: "I am looking forward to it. Hopefully I will just do some ravelling and a bit more sailing and some flying." Brown co-founded Flagstone with former chairman Mark Byrne seven years ago in the 'Class of 2005' (re)insurers in the wake of hurricanes Katrina, Rita and Wilma.
The Luxembourg-based reinsurer, which has operations in Switzerland, Bermuda, Halifax and New York, enjoyed considerable success in its first years of business, but suffered a net loss of $326m last year as a result of big catastrophe losses from the earthquake and tsunami in Japan and the New Zealand earthquake.
This year Flagstone sold its Lloyd's unit to ANV Holdings, as well as its stake in Cayman-based insurer Island Heritage.