GR cedant roundtable panel finds that lessons have been learnt since Hurricane Katrina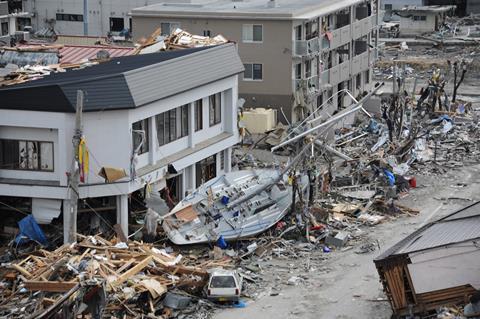 Insurers' diversification strategies have been called into question following last year's unprecedented catastrophe losses in the Asia Pacific region, which accounted for two-thirds of the losses and yet only produced one-fifth of the premium in 2011.
Those were the findings of Guy Carpenter's head sales operations for the UK and EMEA regions Chris Klein, who said exposure in more areas increased the chances of being hit by a natural disaster, and the outcome of such an event would be exacerbated by being in a largely underpriced region.
Klein, who was the sponsor for Global Reinsurance's Cedant Roundtable held in Monte Carlo yesterday, did say however that lessons had been learnt by the industry from Hurricane Katrina.
"This time around, no one lost more than 50% of their capital and I think in the worst case 40% and there were only four or five companies that actually had hits equivalent to more than 25% of their capital," he said.
"Clearly the industry learnt from Katrina in terms of exposure, accumulation of risk, etc, and the modelling agencies responded after their failures of that year and also the rating agencies adjusting their positions. And those lessons were implemented."
Beazley's reinsurance manager Christian Tolle said the response to the 2011 catastrophes merely confirmed his company's long-term view on buying reinsurance.
"Our reinsurers have all been pretty grown up and reacted very well on the back of it," he said. "Overall, it was actually not a very bad experience."
IAG's group general manager of reinsurance Julie Batch said Australian primary insurers' strength of solvency protection and depth of coverage in terms of frequency were tested by the events of last year, with many being forced into making changes.
"There are different diversification strategies; there is more minimum rate on line requirements," she said.
"In areas like Thailand there are no models available so you have had to completely rethink your strategies there. Then you have got a series of claims in New Zealand where, from an industry perspective, we have probably paid out 10%-15% for the total loss after two years."