Alterra boss warns of eurozone debt crisis impact on premiums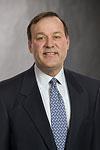 The fall in investment yields that has suppressed (re)insurers' equity returns cannot go on indefinitely, Alterra chief executive Marty Becker has warned.
Becker told Global Reinsurance that the problems his company faced were no different across the board.
Speaking in an interview in Monte Carlo, he said there were a number of issues looming, including the knock-on effect of the eurozone sovereign debt crisis on premiums, but they posed no significant issue for Alterra.
"It certainly will have a global economic impact on the financial health of our clients, which at some point translates back into premium opportunities or not," he said.
Becker said that while capital market volatility remained a big concern, the decline in investment yields had actually been beneficial for the book value appreciation of (re)insurers' portfolios.
Bermuda-based Alterra weathered last year's record catastrophe losses well, posting among the lowest losses as a percentage of surplus in the industry and coming out with a profit.
"I think 2011 really added credibility and strength to the underwriting and risk management set that Alterra has," Becker said.
He added that Bermuda remained an attractive place to do business, despite three insurers redomiciling from Bermuda in the past year for tax or employment reasons. All of them had maintained their operations on the island, however, while three new (re)insurers had set up there over the same period.