PwC says consequences of failing to align strategy in SAAAME region 'complex and far-reaching'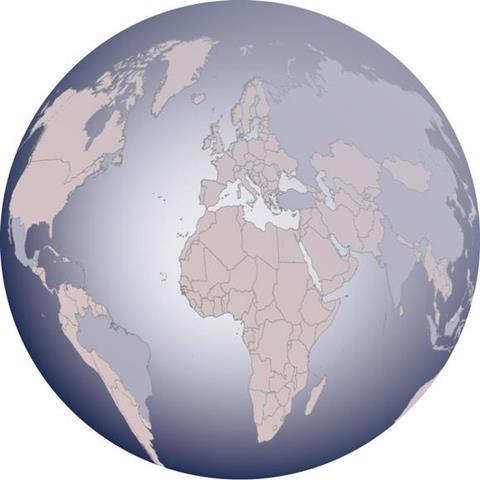 Reinsurers could be left stranded with no strong differentiation from their competitors if they fail to align the new realities of the emerging markets with their core strengths, PwC has warned.
PwC Bermuda's insurance leader Arthur Wightman, who released his report Confronting the new market realities this week, said the consequences for reinsurers of growth in the South America, Africa, Asia and Middle East (SAAAME) markets significantly exceeding that in the US or Europe in the next five years were complex and far-reaching.
Wightman said the most attractive SAAAME markets were already overcrowded and fiercely competitive, suggesting that, with an increasing amount of manufacturing and commerce now flowing solely between SAAAME markets, trade patterns could be more complex than they are given credit for.
A further consideration is the risk of unforeseen losses in SAAAME markets, such as those resulting from business interruption losses, as well as new risk zones in SAAAME's catastrophe risk clusters.
Wightman said: "There is no single answer to these issues as the reinsurance sector will always include businesses that build underwriting relationships and capabilities for the long-term, while others prefer to dip in and out quickly as rates move. Building on the basics of strategic clarity, differentiation and sharper risk understanding, smart reinsurers can create real value and win over investors.
"Reinsurers should devote more time to identifying their niche strengths in SAAAME markets to avoid undifferentiated and uncomfortable middle ground."
PwC UK insurance partner James Quin said: "Investors in reinsurance tend to be value-driven and are often sceptical about whether expansion in SAAAME markets represents growth for growth's sake. This is part of a broader concern as to whether investor and management interests are really aligned – a key reason why stocks trade below book value.
"To win investors over, reinsurers need to do more to articulate where, and more importantly why, the 'best opportunities' identified in SAAAME markets are right for their particular business."