Lloyd's insurer will also participate in a Kuala Lumpur-based casualty consortium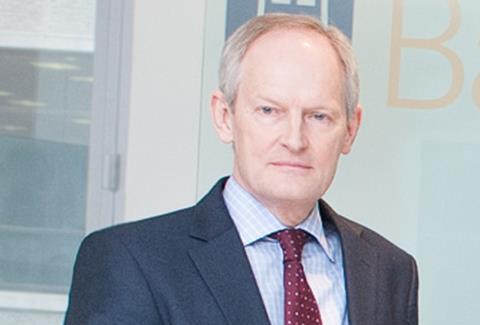 Lloyd's insurer Barbican is setting up a specialty reinsurer in Guernsey and is also participating in a new Asian casualty consortium, chief executive David Reeves said.
The new reinsurer, Barbican Specialty Re, will offer fully-collateralised capacity and focus on classes of business that cannot be underwritten within the Lloyd's market.
Speaking to GR at the Monte Carlo Rendez-Vous, Reeves said the advantages of Guernsey as a domicile for the new firm were conducive regulations and being outside the EU, and thus beyond the reach of Solvency II capital rules.
Reeves said: "The brokers understand what we are trying to do with Barbican Specialty Re and that is the most important thing."
Asian consortium
The Asian casualty consortium Barbican plans to participate in is being set up in Kuala Lumpur. Reeves said it will cater to a growing demand for casualty and liability products in Asia.
In addition to Barbican, between five and six other Lloyd's syndicates will be participating in the consortium, which Reeves expects to launch in the latter part of 2013. He said Kuala Lumpur had been chosen as a base above Singapore – where Lloyd's has its Asia platform – as the costs in the Malaysian capital were not as high.
The main challenge was finding the people to staff the underwriting initiative, he reveals. "You've got to employ local people otherwise there are language and cultural barriers and that isn't always easy."
Marine focus
A big focus for Barbican will continue to be serving the marine market. Rates remain relatively positive in marine classes post major losses, including Hurricane Sandy (where a massive 10% of the loss fell to marine insurers), Costa Concordia and the Tohoku earthquake and tsunami in 2011. "Rates are satisfactory to that end we are launching a marine fund in Guernsey to meet client demand."
The fund will be collateralised by investors in North America and Europe "that find rates in the marine market attractive". "We now have the capacity to service something that is really in demand".
This is the latest step illustrating the (re)insurer's growing involvement in the marine sector. In June, Barbican acquired specialist marine insurance broker Seacurus which provides marine K&R insurance and has developed bespoke solutions for the shipping industry. In April it launched CrewSEACURE, an specialist seafarer abandonment product that is taken out by employers of seafarers and since April has become a mandatory purchase.
Reeves said the recent appointment of Ken Curtis as chief executive of Barbican Managing Agency Limited, effective from 2 September, will free him up to focus on the group's three-year strategy. Part of that strategy is to actively explore opportunities in other markets.