GC Securities' Chi Hum on cat bond pricing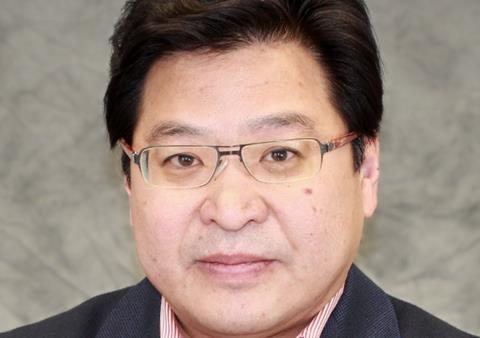 Thanks to favourable cat bond pricing, cedants are already transferring risk to the capital markets ahead of traditional reinsurance renewal periods, according to GC Securities managing director Chi Hum.
Speaking at the Rendez-Vous in Monte Carlo, Hum said: "This is the year that has driven down pricing on traditional [cat bond] tranches. Cedant companies are using this ahead of renewal and decreasing their total purchases programme."

This echoes the experience at mid-year when Allstate – the second largest insurer in the US – withdrew around $1bn of limit from the traditional market, opting instead to buy capital market protection as part of its programme (including the $250m Sanders Re cat bond).

In addition, Florida Citizens transferred a further $250m to the capital markets via its Everglades Re 2013 cat bond. Along with last year's massive $750m Everglades cat bond (the largest-ever single cat bond) Citizens now has over $1.75bn of capital markets protection.

The impact of this non-traditional capacity resulted in double-digit rate reductions occurring for traditional catastrophe excess of loss reinsurance at mid-year. Guy Carpenter noted that for the first time some ILS products were offering more competitive pricing terms than seen in the traditional market.

Roughly $10bn of new capital has entered the market over the past 18 months in the form of cat bonds, sidecars and collateralised reinsurance structures, it noted in its renewals analysis.

Hum said there had been a decoupling of pricing between the traditional reinsurance and non-traditional ILS sector. He pointed out that traditional reinsurance, which is renewed on an annual basis, is priced on a "totally different basis" to the multi-year nature of cat bonds.

On loss-hit accounts this means non-traditional pricing can be more competitive. Hum uses Japan's national mutual aid association of agricultural cooperatives Zenkyoren following the Tohoku Earthquake and Tsunami as an example. Zenkyoren's cat bond paid out following the March 2011 disaster and it hired GC Securities to do the renewal.
"There was only around a 20% increase," notes Hum. "Whereas in the traditional market prices went up by close to100%."

Hum expects to see more innovation in the types of perils securitised over the coming years. He mentions that the market has supported some new risks such as cat-triggered workers compensation, but that more work has to be done in expanding interest to other casualty lines. "The challenge with those long-tail lines is how do you box the risk in to satisfy investor duration requirements in light of the nature of their loss development?"

The Turkish Catastrophe Insurance Pool's Bosphorus Re transaction also showed how much investor appetite there was for perils in other regions outside the traditional peak zones like US wind and quake, thought Hum.
Bosphorus was upsized from $125m to $400m following strong investor support. "This was a great example of the capital markets providing additional earthquake capacity that had started to max out in the traditional markets," he adds.