Share price recovery linked to reinsurance conference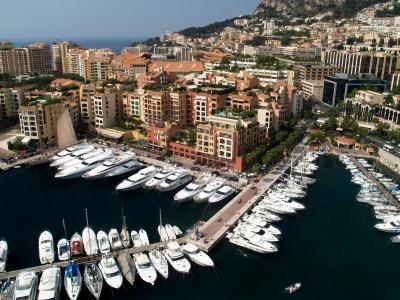 The reinsurance market has reassured sceptical investors following the Monte Carlo Rendez-Vous, according to an analyst statement from Berenberg.
Berenberg analyst and report author Tom Carstairs said that share price weakness following the mid-year renewals was in stark contrast to the small recovery seen at the beginning of this week.
The report added: "Although we view pricing stability as a good outcome for the January renewals in 2014, we also believe that the market was pricing in a lot worse ahead of Monte Carlo and still remains sceptical about a stable outcome.
"Absent a market-moving catastrophe, we would have been expecting to see a small degree of rate softening in January and our meetings at the conference have not left us inclined to change this stance."
Other key extracts from the report are:
Proportional prosperity: "If the renewal season plays out as we expect, we see Munich Re best placed among the European reinsurers. This theory reflects the concentration of loss activity that we have seen so far this year as well as Munich Re's relatively high exposure to proportional business in comparison to its reinsurance peers."
Third-party impact overplayed for now: "There is no doubt that third-party capital is having an impact on catastrophe-related business, but within the context of the wider non-life reinsurance market, its impact (as measured by share price performance) has been overplayed in our view.
"Swiss Re's presentation showed that alternative capital in the insurance sector has increased from $27bn in 2011 to $40bn in 2013E, of which 67% is backing insurance companies. However, this capital is concentrated on a small part of the market, with Swiss Re calculating that 70% is dedicated to US catastrophe business. In the context of dedicated non-life reinsurance capital within the sector, we estimate that alternative capital adds ~15% to the non-life reinsurance equity base, 3ppt of which has been added during 2013."
Third-party limitations
Berenberg said that in the future, third-party capital can only replace traditional reinsurance capital to a certain degree.
The report added that another wave of pricing pressure is only likely to come from material additional inflows of alternative capital. The paper added that the likely fallout would be further pricing pressure in US catastrophe and in other catastrophe zones as well.
This would lead traditional reinsurers to reallocate capacity to other peak zones, leading to greater competition in these areas, and alternative capital would start to do the same, the report said.
Berenberg concluded: "Although the US is the most sophisticated market and therefore the obvious target for initial capital, we see no reason why it could not expand to cover other peak zone perils in the future."