Champers, money, gossip, tactless remarks … Some things never change. Or do they?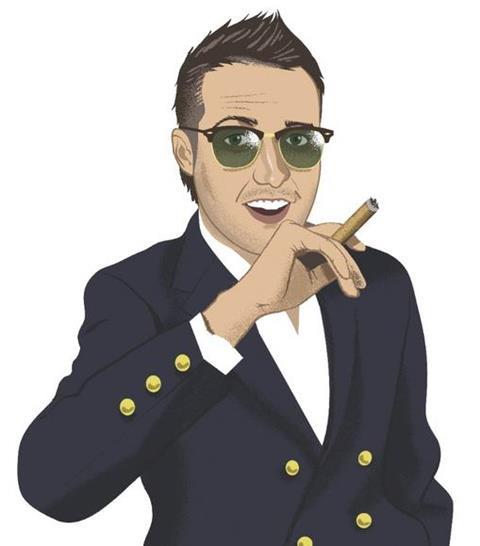 Season's greetings
Ah, Monte Carlo, the longed-for September Rendez-Vous. I can almost hear the sounds of champagne corks popping, old chaps chatting, underwriters talking up rates, brokers talking 'em down. Even more than the first sip of fizz at the Guy Carp bash, I love the rumours that do the rounds. Ajit Jain spotted hobnobbing with Mike McGavick? There'll be a merger in the works. Grahame Chilton shooting the breeze with Dominic Burke? Watch this space. This year, though, I reckon the most frenzied speculation will centre on M&A in Lloyd's - and quite right too. It's only a matter of time before more deals are done in Lime Street, many of them cut in the Café de Paris. One thing's for sure - Matthew Fosh won't be buying his own drinks.
Alterra firma
Talking of Monte, I wonder whether my old friend John Berger will put in an appearance? It's not like John to miss a gathering of the great and the good, and this could be the perfect opportunity to make his next move. Because whatever the talk of a 'merger of equals', it seems Berger stayed at Alterra for only as long as was strictly necessary after the sale of Harbor Point. And now? To oceans new …
Mine's a ginger ale
That insurance tradition of long, boozy lunches has just been broken, and I for one am not happy. I recently met with a member of a London market insurance broker that has banned its staff from drinking during office hours. The gent told me, while ruefully sipping European mineral water, that apparently the banning of all drinking was seen as a better alternative to setting limits. At least there'll be a lot of cheap dates in these tough economic times.
Speak your mind
Loose lips sink … insurers. Rumour has it that US insurer Allstate unceremoniously sacked Joseph Lacher, president of its home and motor insurance arm Northbrook, after an unfortunate case of loose lips. After months of in-fighting between Lacher and Allstate chairman Tom Wilson, Lacher let his true feelings about Wilson be known, describing him as a "f**king a**hole" to a group of Allstate brokers in a bar at the Ritz-Carlton, Florida. With just two words, Lacher lost his $3.2m job and ended a 20-month career at Allstate. Let's raise a glass to the one man in our industry who has done what some of us only dream of.
Gardening leave
To those not stationed there, working life on Bermuda must seem cushy. But it's not all sitting about in shorts in a tropical paradise making lots of money; there are hurricanes too. The guys there were reminded of this when tropical storm Gert nearly hit the island in mid-August.
But some were pretty stoic about it. One Bermuda-based reinsurance exec told me: "I'd sooner clean up my back garden than my balance sheet." Beats living in Florida, I guess, where you might end up having to do both.
Taxing times
As regular readers know, I've been a bit worried about Warren Buffett losing his touch. After seeing his article in The New York Times about the super-rich paying more tax, I'm convinced he's gone soft. I thought the idea of being rich was that no one could tell you what to do, especially the tax man. Perhaps I should rethink my career. Not so long ago you could buy t-shirts declaring "greed is good" from the Berkshire website. These are now conspicuously absent. Ah, the good old days … GR