Fasten your seatbelt for wood-chopping, guitar solos and some fruity language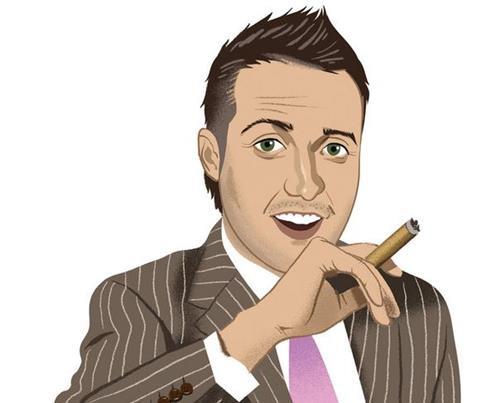 Good fellers
While the onset of winter sends some people indoors with mulled wine and a good book, others – like myself – enjoy hitting the slopes of the Swiss Alps. But I have heard there is one German in the London market who enjoys an entirely different winter activity – tree-felling. Brit Insurance cedant Reinhard Seitz is a trained tree-feller who buys half a dozen trees in a Bavarian forest each year and personally chops his own firewood. As the Monty Python team would put it: "He's a lumberjack and he's okay …"
CAT's got talent
One of the best (and sometimes worst) aspects of global travel is discovering what's on TV in your hotel room. In May, catastrophe modelling firm EQECAT rolled into town for its annual conference and I had a coffee with my old friend, president Bill Keogh. I noticed he seemed tired, so I asked if it was due to the time difference (Keogh is based in New Jersey, USA). He quickly assured me it was his own doing. He's a big fan of British television and had spent most of the previous night watching Britain's Got Talent. Sorry mate, you missed the auditions this year. But there's always next year.
Amazon delivery
In the past few years, I've spent many a night in the beer halls of Leadenhall Market, pondering the consequences of the London market's stubborn resistance to adopting new technology. It's even had a hand in the misfortunes of adventurer Ed Stafford, the first person to walk the length of the Amazon. Stafford thought he could do the trek in a year but only got half way in that time. Unfortunately, this was also the point at which his Lloyd's insurance policy ran out – and although Stafford was equipped with a satellite phone and laptop, Lloyd's was unable to renew it electronically.
Strings attached
As a long-time music lover, I was delighted to discover the insurance industry has its very own would-be star in the mix. Had fate turned a different way, Novae chief executive Matthew Fosh could have been at the top of the pop charts. I have heard that Fosh, a keen 12-string guitar player, was once in a band with two members of 1980s UK pop group Red Box – currently topping the charts in Poland. So if there are any drummers or bassists in the market, rumour has it Fosh might be looking to start his own band.
Red alert
Risk managers aren't necessarily associated with all things risqué. But that didn't stop former London mayor Ken Livingstone using some smutty language in his keynote speech to the Airmic conference in Bournemouth in June. I listened with a combination of horror and mirth as Red Ken took to the microphone at the annual conference, using the words "b****r me" and "b****cks" with gusto. Not sure what my fellow conference goers thought, but if I were organising next year's Airmic, I'd be sure to invite Red Ken back – he was definitely the most interesting speaker in attendance.
In the driving seat
Still on Airmic, I was intrigued by the latest development in the infamous poaching wars between the big brokers. But this time it wasn't the usual story of an entire team being stolen from a rival firm. As I wandered through the exhibition, I did a double-take when I saw The Stig doing his bit on the JLT stand – the Top Gear icon was on Marsh's stand last year. One Marsh executive later grumbled to me about JLT stealing its ideas. No doubt Aon and Willis will be left to fight over whose turn it is to have him next time round. Play nice now, guys. GR