Could our man make a move into politics, or would previous email banter catch up with him?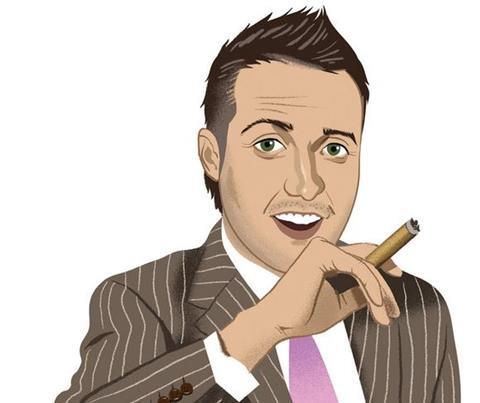 Knockin' on Cameron's door
The London market's great. I get to dabble in global business without having to stray too far from the things I know and love. Of course, that means that we're sometimes a bit distant from the action. So it was nice to see that the UK insurance market was recently at the centre of political intrigue, when several chief execs had an audience with prime minister David Cameron. Of course, this lot are not used to rocking up to Number 10 Downing Street, and it showed. One chief, AXA UK's Paul Evans, had been told the door would open for him when he got there. When nothing happened, Paul was left standing on the doorstep, until the copper on duty leaned over and said: "You have to knock on the door, mate."
Insurance from on high
One of the other great things about London is taking the tube into work (there's no way I'm putting my Aston Martin at risk in rush-hour traffic). I thought I'd seen it all, but even I was surprised by what I saw the other day. A Catholic priest got onto my carriage in full get-up, and there, pinned on his robe in pride of place, was the distinctive blue flag of Willis. I wasn't quite sure what to make of it. Perhaps he's the broker who deals exclusively with Ecclesiastical Insurance, or maybe Joe Plumeri is taking broking in a whole new direction.
Heading for an inbox incident
Speaking of Willis, I had a nasty 'there but for the grace of God go I' moment the other day. Many of you will no doubt have read about the hapless young lad from Willis who sent an email to his mates about a planned trip to Dubai. The email contained lots of gory details about compulsory chants on how rich they were, and other such japes, and the bloke ended up with a very red face and no doubt plenty of explaining to do. What worries me is that if the good people out there on the internet got all hot under the collar about that, what would they make of some of the emails that I send out?
Knowing sweet F(S)A about broking
No matter which market you're from, no one ever has a good thing to say about the regulators. They're either too soft, too tough or, in the case of the US insurance industry, too abundant. And they don't make themselves easy to like. A broking mate told me that someone from the FSA here in the UK asked him if it was normal for a broker to accept commission! That said, given the wafer-thin margins we're all being driven to by the tough economy and crazy competition, maybe it does look to the outside world like we want to work for free.
Couldn't have put it better
Regular readers will know I have a taste for good old London market wisdom, and so I had to pass this one on. I know underwriters out there will be familiar with that horrible feeling when you realise the reserves you booked a bit carelessly a few years ago don't cut it in the real world when the claims bill comes in. One of the people I broke to regularly summed this feeling up really nicely as "the turd of destiny hitting the fan of reality". It's times like this that I remember why I'm in broking.
Next stop, the White House
This industry has had its fair share of people who have ended up here after doing something far more exciting. Take Third Point Re's John Berger, who used to be a professional basketball player. But there are few examples of people who stopped by on their way to bigger and better things. So it surprised me to learn that Zurich used to employ none other than former US president Franklin D Roosevelt, who worked for Zurich forebear Fidelity & Deposit in the 1920s.