Our man keeps his cool in the face of industry cheek and, gasp, beer rationing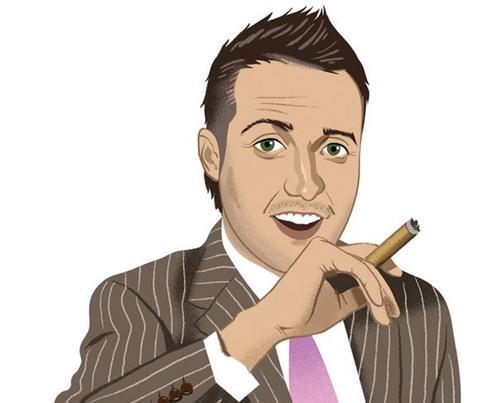 Time gentlemen (to go elsewhere …)
When I joined my old risk management chums in Stockholm at Ferma this year, we all expected a big bash but boy, were we left high and dry. Ferma's welcoming party was missing one key element: celebratory drinks. The event, held at the Radisson, ran out of booze and glassware in 45 minutes. And, to add insult to injury, any of us who were desperate for a drop were forced to wait in line outside the hotel in the rain, only to be told upon arrival at the refreshment table that we were limited to half a bottle of beer each. Next year, I'll be sure to bring my hipflask.
Plane sailing
Still on Ferma and the good folks at ACE Insurance sure know what makes the industry tick. While most of the exhibits I strolled through were the usual bore of tinned mints and corporate pens, ACE kitted theirs out as a replica airline lounge. The experience came complete with Swedish air hostesses to tend to my every whim and need. One cheeky ACE gent told me: "It wasn't our idea. We are just here 'facilitating'". Now that's what I call servicing your customers.
To sunnier climes
This month, I am tipping my hat to Damien Smith, Hiscox's new underwriting director in Bermuda. While many of us dream of giving up the metropolitan drudgery of big city living, few of us ever have the opportunity to head for sunny skies and sand. But I hear Damien gleefully threw in his towel after 17 years in London, saying he is looking forward to "the short commute and wonderful weather". He forgot to add the threat of hurricanes for six months of the year, but I'm sure he'll soon learn.
A sure thing
For those of you who are convinced that insurance underwriting and dabbling in the bond market are akin to gambling, I have just stumbled across a product that combines all three. Online lottery giant MyLotto24 has bought a three-year insurance-linked security that protects it against paying out more than it would like to in jackpots. Surely this could be classed as a punt wrapped in a wager tied up in a flutter.
Mouthing off
One of my favourite things about this industry is the ability of the big cheeses to hit the nail on the head with a well-crafted one-liner. Take Allianz board member Clem Booth, for example. Many of you will no doubt remember him from his days at Munich Re and Aon Re. He announced during a presentation at Baden-Baden that his shift to insurance from reinsurance in 2006 had simultaneously increased the IQ of both industries. Nice one, Clem, and thank you for doing everyone such a big favour with that selfless move.
One for the team
Another man to get a big laugh at Baden-Baden was KBW analyst Chris Hitchings. He's usually found giving hell to insurance executives who don't give him enough numbers, but in his presentation he turned his fire on a group of people who arguably pump out too many numbers - actuaries. On putting up a particular slide on the state of pricing, he added "apologies to any actuaries - or perhaps not", raising a hearty chuckle from the great and the good. Thank goodness for actuaries. Saves brokers taking all the flak. GR