Getting stuck into renewals is a tough job, but someone's got to do it – as long as it's not our man, naturally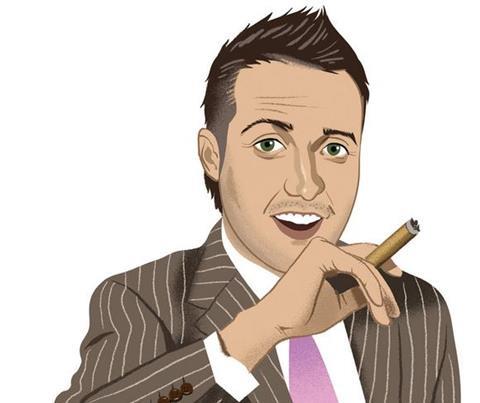 It's all about teamwork
You're probably all sick of hearing right now how fraught the 1 January renewals were, but what will probably make you even sicker is that I left it to the other folks back in the office and swanned off to the Caribbean for Christmas. Such a shame that I couldn't get any reception on my phone, as I'd have loved to help out. It's good to note that it wasn't just the little guys feeling the pain, though.Despite being co-chief executive of the world's biggest reinsurance broker, Aon Benfield's Dominic Christian, a retro broker by trade, rolled up his sleeves and got stuck in. How was his break? "Crap Christmas and New Year" came the reply.
Some things can't be fixed
Speaking of Aon executives, many of you will have no doubt noticed London market big-hitter Dennis Mahoney's reappearance in the industry's collective consciousness in the past couple of months. Despite being retired, our Dennis is a busy chap. He was named chairman of risk analytics firm Sciemus in November, and more recently has been appointed to Ironshore's board. So what's he been up to in between? Turns out he's been doing a spot of scuba diving and even entered the Mille Miglia Italian rally a couple of years ago. One thing he hasn't done, though, is improve his golf. His instructor once told him to give up golfing for six weeks, and then consider stopping full time.
The spirit of Essex
I'm a pretty cool customer, even if I do say so myself. But even I have to admit I've got nothing on top insurance analyst Barrie Cornes from Panmure Gordon. He's got a small collection of Lotus sports cars, of which pride of place goes to his beloved 'Essex' Esprit. Said motor was apparently used to recreate the Esprit in Xbox 360 game Forza Motorsport 4. So not only has he got some cracking cars, but one of them's featured in a top console game. How can I compete with that? Maybe I should be working at a stock broker rather than as a Lloyd's broker.
Keeping it simple, stupid
One of the things I love about this industry is the nuggets of wisdom that get handed down from the old guard to the upstarts like me. Markel International president Jeremy Brazil fondly recalls: "My first underwriting boss said to me: 'Boy, always remember, insurance is half common sense and half luck and all anybody will ever try and do is over-complicate it for you.'" Surely he can't have been talking about brokers. We only ever make underwriters' lives easier. Honest.
Putting the north on the map
The north of England is famous for a lot of things, or so I've heard - never ventured up there myself. One thing it's not typically renowned for, though, is being the birthplace of reinsurance broker chief executives. It seems BMS boss Carl Beardmore, who hails from Stoke-on-Trent, is on a one-man mission to put the north on the reinsurance map. Apparently he appeared in an industry publication wearing a flat cap and toting a whippet. Not sure how much Carl's northern roots will count in New York, where he is now going to be spending most of his time.
Now that's what I call music
I'm a music fan but telephone hold music has never been my cup of tea: it flounders somewhere between white noise and Eurovision. So I tip my hat to Chris Stroup and his Wilton team for their entertaining on-phone Flamenco. It amused me no end that a life insurance company would choose a type of music that is well known for its ties to the life-endangering matador sport.