Fine wines, fast cars and beautiful women. It's a hard life for our inside man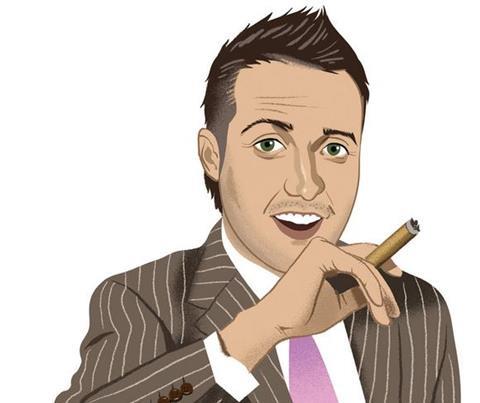 Jumping for … joy?
My friends in the industry are not always known for having a good sense of humour, and when they do, it's not usually en masse. So I'd like to personally pat the folks from Canopius on the back and do a little jump for joy on their behalf. The team has recently redesigned its business cards to be all serious on the front and anything but on the back. Besides the usual personal details, the cards have a photo of each staff member jumping in the air, hair astray and ties flying. It's hard not to chuckle when you see them. And for those who were lucky enough to attend Canopius's party at the Hotel Hermitage in Monte Carlo, you could have a similar photo taken in front of their corporate banners. We hear head of business development Sally Coryn was behind the project. Oh, to be a fly on the wall in their boardroom when that idea was first mooted.
Bah, humbug
September is my favourite month by far. Each year, I positively relish the thought of the finest food and wine on offer in Monte Carlo, as well the beautiful women and fast cars in Casino Square. But one London market broker has decided he is positively fed up with the place. UIB's new chief executive Philip Tuite-Dalton caught me at a post-Monte Carlo party to complain bitterly about the cost of the fine food and wine. "It really upsets me, you know." Somehow I doubt he'll get much market support to move it from the French Riviera to somewhere cheaper.
On the battlefield
Brokers, as you know, are made of tough stuff. They have to be able to take all those knockbacks from underwriters. But some are tougher than others. Guy Carpenter's Chris Klein is battlefield trained - he is a retired major of the Staffordshire Regiment. While this may well have been good training for the cut-throat reinsurance market, there are some important differences between the two worlds. "When I was a soldier, I was in the business of destroying assets," Klein says. "Now I work for a firm that likes to protect assets. It's a good job we didn't have performance-related pay in my old job."
First things first
It's good to see people come back to the fold, so here's a warm welcome back to ex-Claytons chairman John Goldsmith, who has been tempted out of retirement to run TigerRisk's new UK operation. He's excited of course, and who can blame him when he's joining forces with industry luminaries Jim Stanard and Rod Fox? However, there are some more mundane tasks to be dealt with first. When I popped in to ask John what his next moves were, he said "sorting out my computer and my BlackBerry".
Walk this way
Eagle-eyed visitors to Lonmar's offices may note that there's still an arrow pointing to the casualty and exceptional risks department - which as you may know moved over to rival Gallagher International in June. Perhaps time to take that sign down, guys - or move the arrow so it points to Gallagher's office. Having said that, I understand Lonmar has hired a headhunting firm to beef up its casualty team again …
All hail the Gher-king
Swiss Re's iconic Gherkin building in London has probably done more to raise the profile of reinsurance among the general public than anything else. Unfortunately for Swiss Re UK chief Russell Higginbotham, it means he occasionally gets referred to as The Gherkin Master. Now, there's an idea for a t-shirt … GR