Following the release of Willis Towers Watson's Quarterly Insurtech Briefing, insurtech M&A could be set to continue as the early to mid-stage pipeline remains healthy
There has been an upward swing towards insurtech M&A as the Covid-19 pandemic has accelerated the move to digital - however, Willis Re's global head of insurtech Andrew Johnston predicts more mergers are yet to come.
Speaking exclusively to Insurance Times, Johnston said: "It's a way of deploying capital to add value, so you are acquiring assets, technology, people and it's one way of justifying raising capital.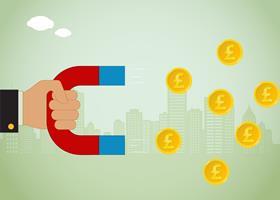 "There are some deals to be had, there's no question about it."
For example, an insurtech could acquire another insurtech to help support its core proposition, or to help it grow and diversify - Johnston said this approach is an obvious place for insurtechs to look when building their businesses.
"They almost become Defaqto investors - it's something we will see a lot more of," he said.
In terms of how insurtechs have been able to survive the Covid-19 pandemic ramifications so far, Johnston said it comes down to "core ordinary business".
He continued: "I wouldn't say there is anything unique about insurtechs.
"Any business that has a good, solid, commercial proposition, an addressable market and has been able to make it work has done well."
Deal pipeline
According to Willis Towers Watson's (WTW) Quarterly Insurtech Briefing report for Q2 of 2021, published 29 July 2021, approximately 450 insurtechs have stopped doing business - but the broker has intentionally not allocated a timeline around this.
Plus, although the early and mid-stage investment pipeline remains healthy for insurtechs, other stages have contracted modestly.
Deal activity in Q2 this year was driven by mid-stage (series B and C) deals, which increased by 6% between 2021's Q1 and Q2 to 23%.
The investment pipeline for early-stage insurtechs continues to be buoyant too, with these deals growing by over 9% compared to the prior quarter and rebounding by 200% from the peak of the pandemic in Q2 2020.
As a percentage of overall deals, early-stage activity fell slightly to 57% of deals versus 58% in Q1 2021.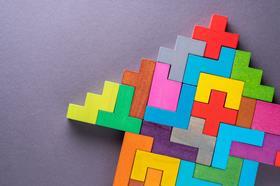 Meanwhile, insurtechs focused on distribution accounted for nearly 55% of all deal activity, demonstrating a 7% increase from the prior quarter - insurtechs driving efficiency in insurance distribution continues to be a major priority for investors.
This could include digital brokers, MGAs and lead generation businesses.
In addition, 10 of the 15 insurtechs that raised mega-rounds in Q2 this year focused on improving insurance distribution, using varying approaches.
The majority of companies focused on tech-enabled distribution to minimise the dependence on agent channels - this includes embedded product warranty platform Extend, price comparison site The Zebra and commission-less life insurer Ethos Life.
However, Wefox - the Germany-based digital insurer - relies on local agents for policy distribution but has built efficiency by automating almost 80% of administrative processes.
The report said: "Though approaches may vary, technology will continue to play an essential role in driving better, cheaper and more transparent insurance experiences."