Increasing regulatory burdens and poor investment yields were just two of the challenges highlighted by Chris O'Kane at this year's Multaqa Qatar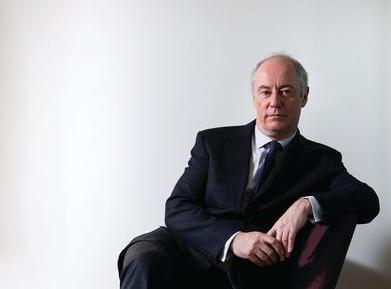 Achieving adequate cost of capital, dealing with a changing regulatory landscape, and managing the shift in growth from developed to developing countries are the key challenges for the industry, according to Aspen Group chief executive Chris O'Kane.
O'Kane was speaking earlier today at the Multaqa Qatar 2013 conference in Doha in his keynote speech, 'Contemporary challenges facing the global P&C industry'.
The insurance industry's biggest challenge is to meet the cost of capital and generate adequate returns, O'Kane said, as investment income generates 50% of an insurance company's income over time. Finding credible high-yielding investment options is a challenge, as two-year and 10-year treasuries yield 0.26% and 1.88 % respectively – representing historically low levels.
"The credit crisis has undermined the traditional approach of having a high-quality, low risk investment strategy," O'Kane said. "Asset quality is no longer what it seems." He added that many structured bonds that were once triple-A rated are now no longer investment grade.
As a result, the return on equity for insurance companies has been consistently declining, from about 16% in 1979 to about 7% in 2012, owing to the lack of quality investment options.
Inflation compounds the problem, as traditional monetary policy and record low yields have failed to stimulate economic growth in many major economies. Moreover, pricing mechanisms fail to keep up with actual expenses growth.
"Globally, balance sheets of some major central banks increased by an average of 18% a year, resulting in abundant liquidity," O'Kane said. "Inflation affects both sides of insurers' balance sheets."
Changing landscapes
The insurance industry increasingly recognises the need to use risk models. O'Kane pointed out that models work best when underlying data inputs are relatively consistent and homogenous, and they must be adjusted.
He added: "Models are increasingly deployed where the outcomes are very uncertain and unpredictable. Risk return is typically more attractive for less predictable, more complex and unused types of risks."
O'Kane then discussed the changing regulatory landscape and its growing burden on the industry. Regulatory demands such as Solvency II have meant increased expense and time. This, plus low investment yields, is a "double whammy" for insurers, he said.
On a favourable note, O'Kane turned to the topic of high-growth areas, with a positive view of energy as a sector and the Middle East as a market. The challenge is to manage growth, he said, as premiums do not match the rising growth of emerging economies. "Eighty-three per cent of premium is still derived from mature markets," he said.
Rounding off his keynote speech, O'Kane said that focusing on the team rather than the individual, understanding the cost of capital, and prioritising profit margin over topline results, should be the primary goals for the industry.