Low levels of insurance penetration mean the Middle East is ripe for investment, according to the QFCA's Abdulrahman Al-Shaibi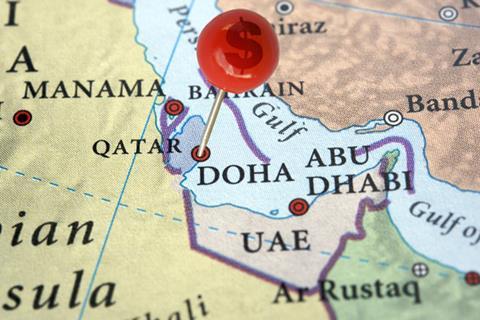 The insurance sector plays a vital role in developing the financial services sector in Qatar, according to Qatar Financial Centre (QFC) Authority managing director and board member Abdulrahman Al-Shaibi.
Speaking at the Multaqa Qatar 2013 conference held in Doha this week, Al-Shaibi said: "Insurance aids entrepreneurial activity and is important to develop deeper and broader capital markets."
Pointing out that the Gulf Cooperation Council (GCC) is traditionally an underinsured market, he said: "Insurance contributes just 1% of GDP, one-sixth of the global average. By closing this gap, insurers can multiply their current annual premium to around $15bn for the GCC region and $40bn for the wider MENA region."
Positive outlook
Al-Shaibi outlined the broad initiatives taken by the QFC in developing Qatar as a financial services hub. It launched the MENA Insurance Barometer, a survey that gauges the broad industry trends based on interviews across industry leaders.
Pointing to the optimism among industry bosses, he said: "Over two-thirds, 68%, of chief executives interviewed agreed that premiums will exceed GDP growth."
Robust economic growth is anticipated to continue to be the most powerful driver of insurance market growth. The outlook for personal lines especially looks bright, Al-Shaibi added.
Elaborating on the role of insurance, Al-Shaibi said: "Insurance can be viewed as a prerequisite to effective corporate lending through the banking system, because it can prevent businesses from suffering life-threatening liquidity and solvency problems in the case of major insured losses."
The indemnification and risk pooling properties of insurance effectively facilitate commercial transaction and mitigates losses, he added.
Improved regulation
Qatar has introduced a single financial regulator that brings the Qatar Exchange, banks and all financial institutions under one umbrella. "This important piece of legislation increases the ease of doing business in Qatar," he said.
The QFC also became a signatory to the International Association of Insurance Supervisors' (IAIS) multilateral memorandum of understanding (MMoU), an important regulatory tool that will assist insurance supervision according to global standards.
The IAIS issues global insurance principles, standards and guidance papers for supervisors on insurance supervision, and works closely with other financial sector standard-setting bodies and international organisations to promote financial stability.
The MMoU will provide the QFCA with a formal framework for the secure exchange of supervisory information with insurance supervisors around the world, Al-Shaibi said.